COLLEGE POINT, Queens (WABC) -- The cause of a five-alarm fire that burned through three buildings in College Point section of Queens, leaving dozens homeless, is under investigation.
The
fire started in 18-11 College Point Blvd.
just after 9:50 p.m. Thursday.
Firefighters encountered heavy fire conditions and the flames spread to two other buildings; 18-13 College Point Boulevard and 18-15 College Point Boulevard also were affected.
The cause of the fire is under investigation by the fire marshals.
Firefighters stopped the flames from spreading down the rest of the block. "We may have lost two buildings, but we were successful in saving the rest of the block," Chief of Department James Leonard said.
Nine people were injured, mostly firefighters. "It's a little warm tonight, very hot. Had to relieve a lot of people," Leonard said. "A variety of heat exhaustion, strains, sprains, minor injuries. Consistent with fire operations, consistent with the weather conditions that we have tonight."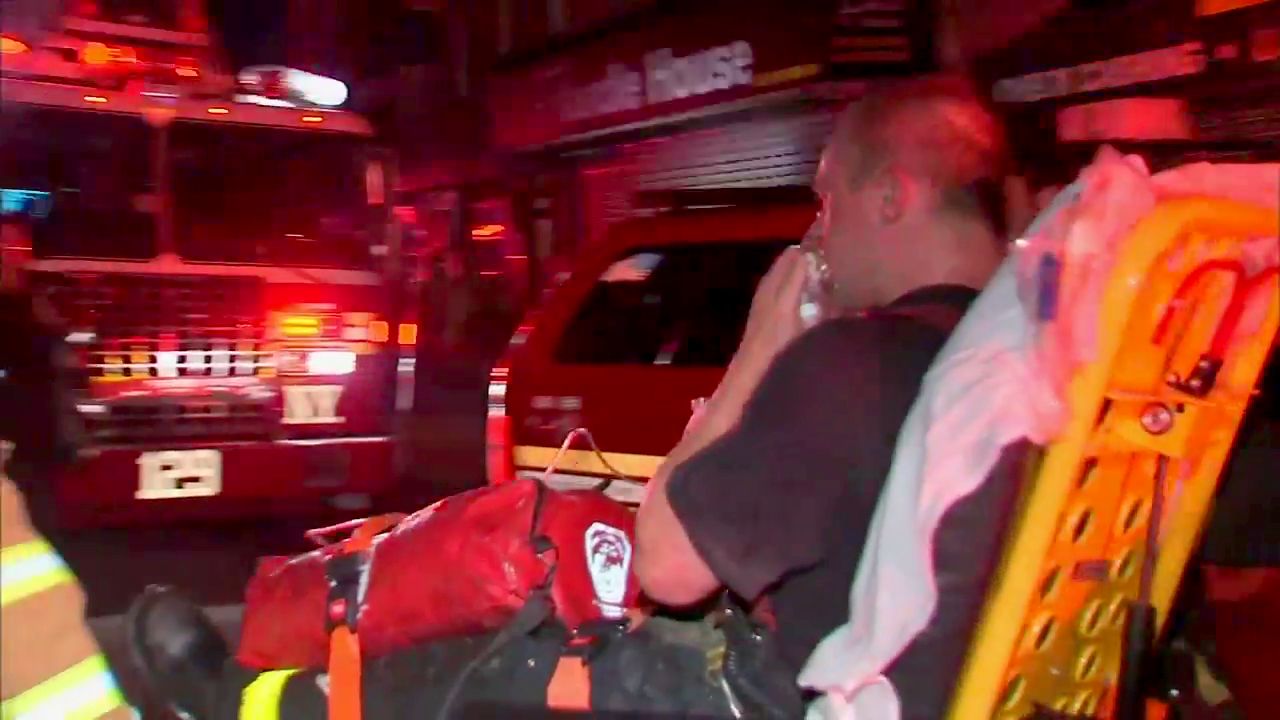 The fire left 22 people homeless -- 18 adults and four children. Eleven of them lived in the building where the fire started, which will have to be torn down.
"We have not been able to search it, but everybody that lived in that building has been accounted for. So when they need to take this building down, we will be on the scene just to search in case somehow there was someone else in there. But we do not anticipate that happening," Leonard said.
About 160 customers on the busy stretch were also left without power.