NEW HYDE PARK, Nassau County (WABC) -- Police on Long Island seized $300,000 worth of fake designer handbags and arrested a man in a counterfeit bust on Monday.
Investigators in Nassau County say 56-year-old Edik Yakubov allegedly sold fake Louis Vuitton and Michael Kors handbags out of his shoe repair store in New Hyde Park.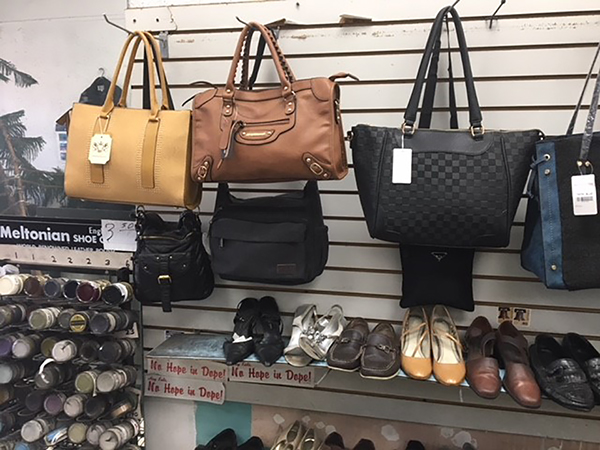 The investigation into Yakubov, which began after police received a tip in April, found that he was allegedly buying the fake handbags for approximately $25 to $30 and then selling them to customers for $45.
"Knockoff products can pose health and safety threats, damage reputable brands, and those who sell them frequently cheat the public by evading taxes," Nassau County District Attorney Madeline Singas said. "My office will continue to protect that taxpayers and law-abiding businesses through our aggressive pursuit of counterfeiters operating in Nassau."
Yakubov was charged with first degree counterfeiting and was released on his own recognizance.
He's due back in court on August 14.
----------
*
More Long Island news
*
Send us a news tip
*
Download the abc7NY app for breaking news alerts