BRIARWOOD, Queens (WABC) -- More details are coming out about the victims in the deadly crane accident in Queens and the circumstances surrounding the accident.
The crane operator was identified as George Smith and the flag man Elizandro Ramos, who was reportedly standing on the beam when it fell and was not wearing a harness.
It happened just after 12 p.m. near the intersection of 82nd Avenue and 134th Street in Briarwood, close to where the Van Wyck Expressway and the Grand Central Parkway intersect.
Department of Buildings Commissioner Rick Chandler said the 6,500-pound beam dropped from the fourth floor of the building onto the crane and that it appeared the rigging rope may have failed while the beam was being lifted, which caused the piece of steel to break loose and fall to the ground.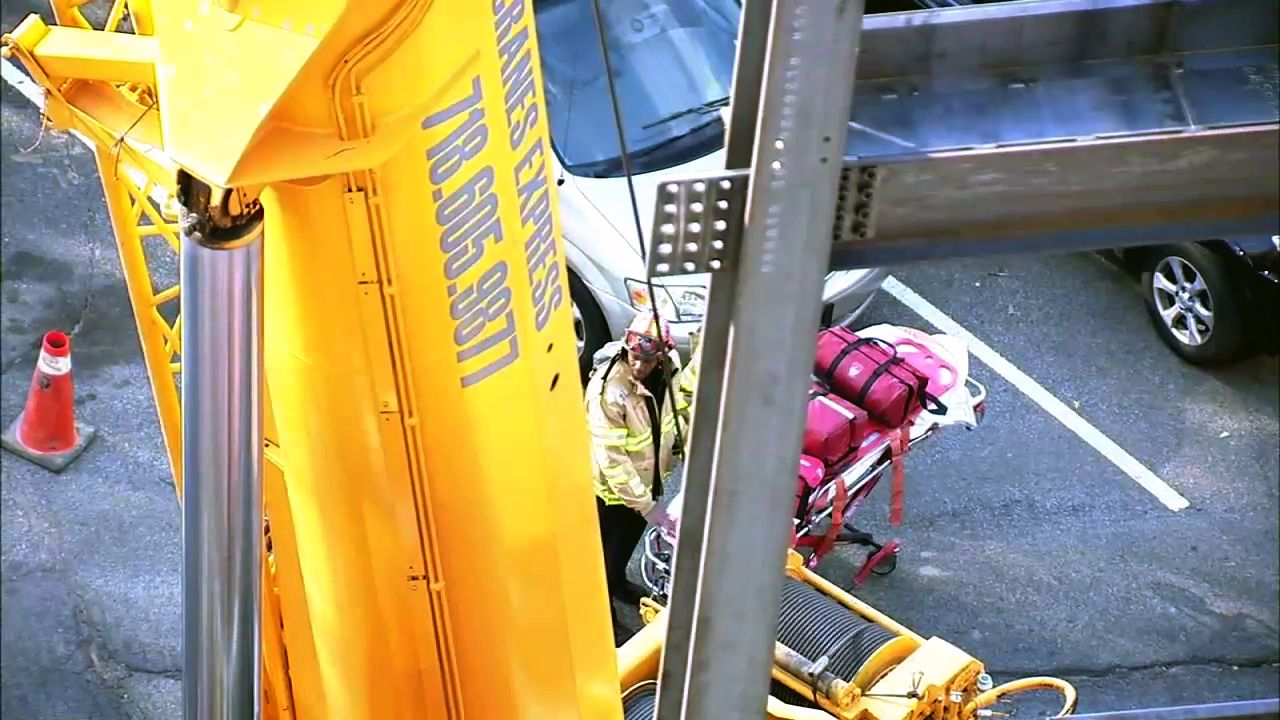 Ramos fell with the beam, while Smith was killed instantly when it came crashing down on the cab of the crane, where he was sitting.
"He always worked hard for us," daughter Josseline Ramos said. "Because when we were in El Salvador, he would send us money for us to survive."
The two families were torn apart by the tragedy. Josseline didn't get to say goodbye to her dad Tuesday, because he left while she was still sleeping.
"I was cooking, and I thought he was coming in the afternoon," she said. "And then someone came and told my mother that he was dead."
Smith lived in Mill Basin with his wife, Laura, who wrote the following on Facebook: "If you feel compelled to do anything, take your love(d) one(s) out for a nice meal (as he would like to), tell each other how thankful u r for one another and toast to George, my love forever."
Area residents were shocked.
"If there was anything wrong with my car, if I had a flat tire, I would go knock on his door, and he would come over and fix my tire," neighbor Carlyn Yarde said. "He was just an all-around good guy."
Construction is being done at the building to extend the sixth floor, which had all of the required permits. The crane operator was also properly certified.
As a result of the accident, the city has announced that hearings will be held to look at new legislation to bolster building safety.