MIDTOWN, Manhattan (WABC) --
Witnesses and onlookers were shocked after two unrelated stabbings took place in less than two hours in Midtown Manhattan Thursday afternoon.
"He was in the driver's seat, he pretty much couldn't protect himself too much, you know what I'm saying," a witness said. "The guy lunges in the window. Like half his body went in the window, stabbed him."
Witnesses in Midtown Manhattan Thursday described the
bloody end to a violent traffic dispute
.
The victim is an Uber driver who was in a silver GMC Acadia.
Cops say the driver of a Gray Ford Windstar cut off the Uber driver first.
"The GMC Acadia pulled over to drop off a passenger," said Capt. Stewart Loo, NYPD. "The Windstar got out of vehicle, approached the Acadia and then stabbed him with an unknown object in the arm."
But the frightening scene didn't end there.
Witnesses say the suspect then ran down the block, only to return moments later.
"When he was coming back, he was heading towards us and I was just scared, like get out the way," a witness said. "I called 911 because he still had the knife in his hand running up the block."
It happened between 6th and 7th avenues just before 4pm.
That suspect jumped in his van and took off before cops arrived.
"I saw him the guy on top of him, like this, for no reason," a witness said.
Then around 5:30 p.m., in a completely unrelated incident, there was another stabbing, this time on
Park Avenue and 54th Street
.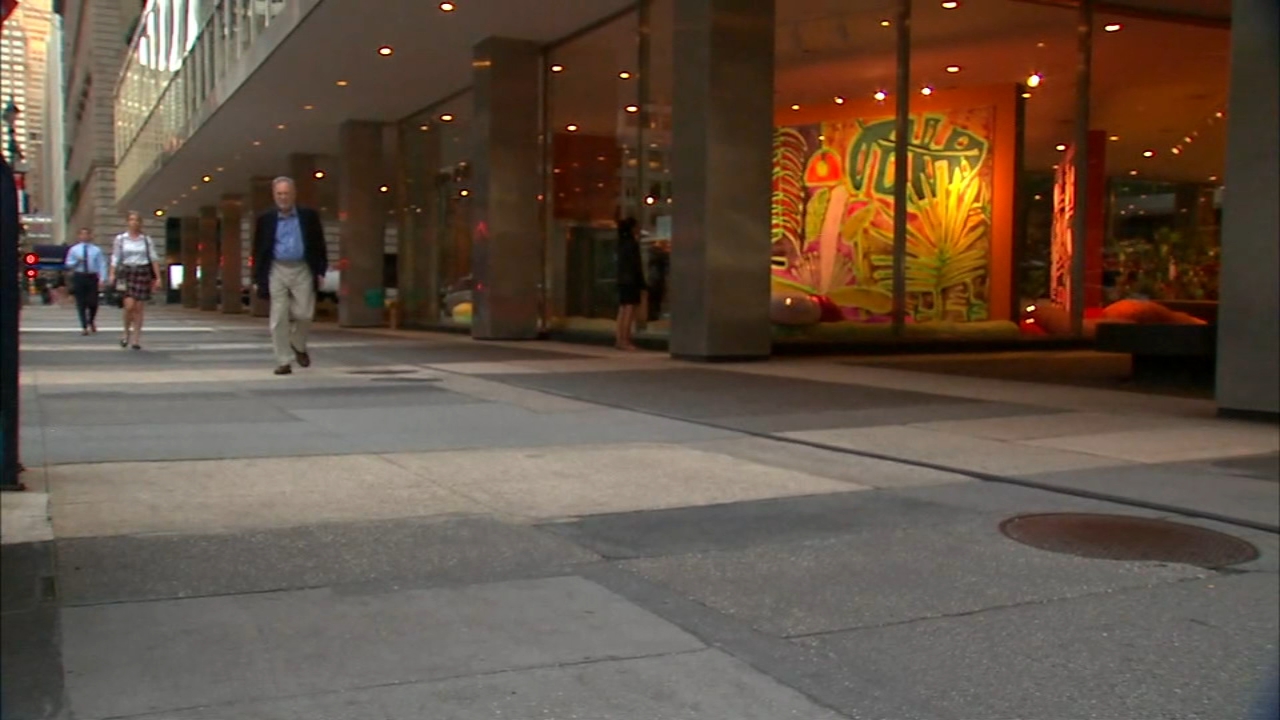 "I just seen the guys tussling fighting or whatever. And one guy had a knife. I didn't see him cut the guy. I only saw when he backed up I saw the slash in his chest," a witness said.
Witnesses say out of nowhere, with no warning, a homeless man with a stick repeatedly punched a bike messenger.
"He punched the guy for no reason," the witness said. "The other guy he start to show him the knife. Like if you punch me again watch."
Cops say he then stabbed that man in his chest with a large knife.
Witnesses say as soon as they heard police sirens the bike messenger took off.
"Very crazy. To see that right here, to walk up on it, very crazy," a witness said.
So far, police say there are no arrests in either case.