WOODBRIDGE, New Jersey (WABC) -- Woodbridge High School students elected Patrick Petro as homecoming king -- but he wasn't the typical candidate for the position.
He's 18 years old, a senior and the manager of the football team.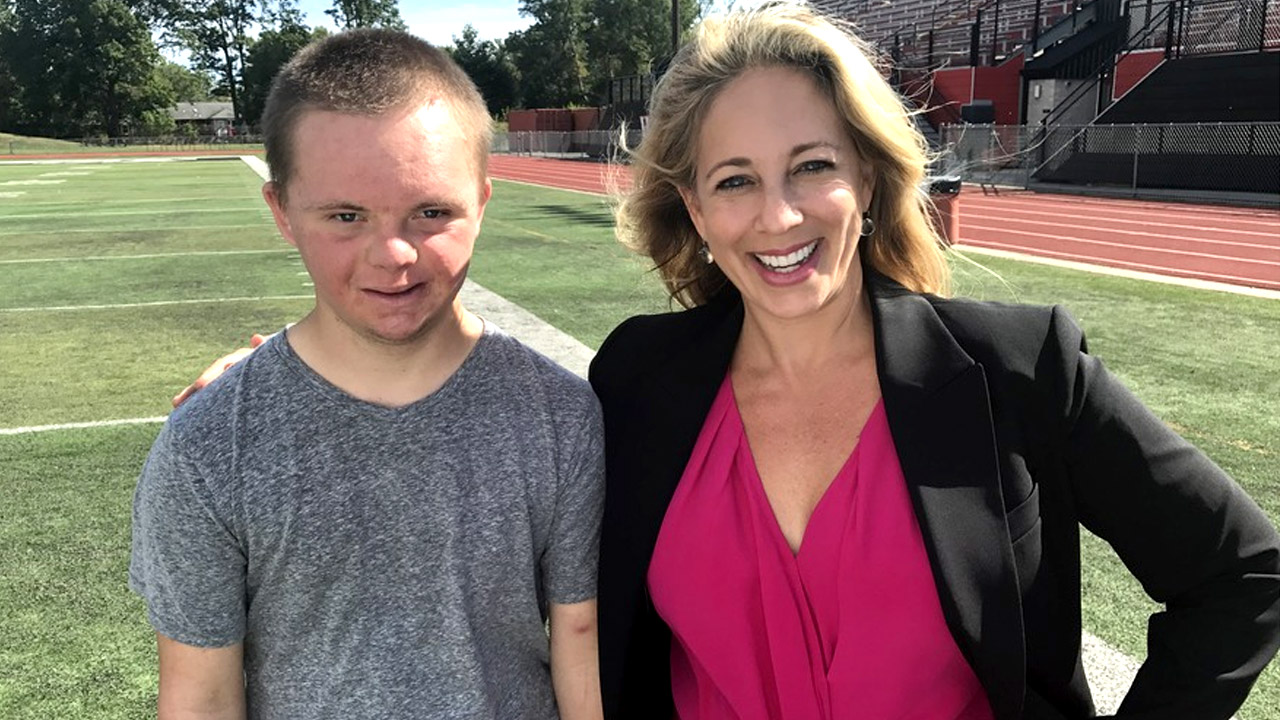 Patrick Petro with Eyewitness News reporter Lauren Glassberg.
Students say he is super friendly, high fives everyone, has great school spirit and tons of friends. That makes him a natural for homecoming king.
He also has Down syndrome. And while that sets him apart in some ways, at this school, he's just part of the team. Go Patrick!