PARAMUS, New Jersey (WABC) --
A woman has been charged in
the crash that left two recent high school graduates dead
in New Jersey.
Police say 23-year-old Jasmine Cruz of Garfield was driving drunk when her white Mustang flipped several times in a parking lot in Paramus Sunday morning.
All four occupants of the car were tossed from the vehicle.
20-year-old Mariah Gomez and 19-year-old Jenna DiSclafani, both of Garfield, were killed. Another passenger, 23-year-old Kevin Coiro, suffered injuries that aren't considered life-threatening.
Cruz was charged with two counts of death by auto and DWI.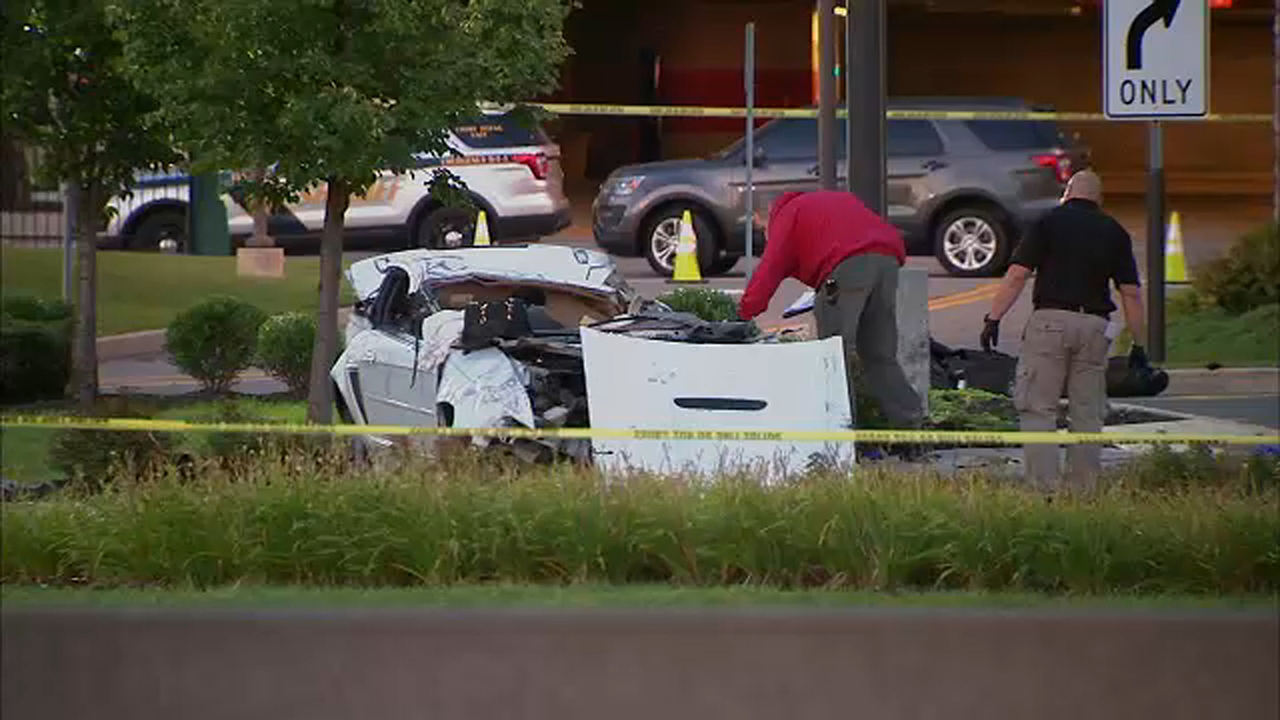 Authorities say the car ended up in the Bergen Town Centre parking lot. The mall wasn't open at the time of the crash.