EAST VILLAGE, Manhattan (WABC) -- Investigators said a woman found dead with a scarf around her neck in an East Village apartment Wednesday afternoon was strangled.
The medical examiner's office said an autopsy determined that 27-year-old Brooke Garcia died of ligature strangulation.
Her body was found inside an apartment at the Wald Houses on Avenue D.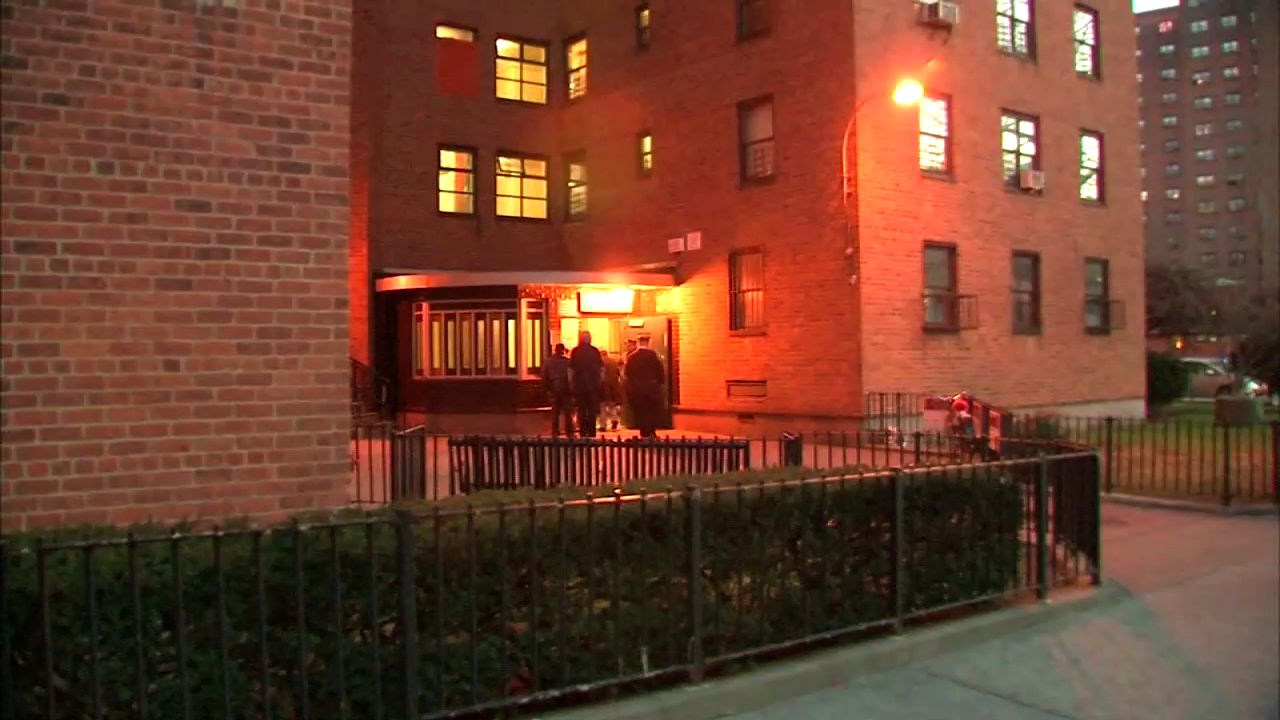 Reflecting on the unconditional love they shared, the family of 27-year-old Brooke Garcia prayed for peace and justice Friday night.
"She was a beautiful girl, she had a daughter," said For Acevedo, the victim's aunt.
The young mother was discovered murdered inside the apartment just two days ago.
"It was a horrible death. I don't know why somebody would do something like that. She didn't deserve it," Acevedo said.
Loved ones say she was staying with an aunt as she struggled to get back on her feet with her young daughter.
Police sources say a friend discovered Brooke unconscious with a scarf around her neck on a bed with a trail of blood.
"I just picture in my head while he was doing this what she was going through, she must've been fighting for her life, but she's at peace, I know she is," Acevedo said.
Police have since pegged 38-year-old Henry Pacheco as person-of-interest in Brooke's murder.
Pacheco was arrested on New Year's Eve for allegedly breaking his pregnant ex-girlfriend's jaw. He has 26 prior arrests and was released from prison in May.
"I don't know if it's the same person, but if he is, whoever it was, somehow there's a God up here, and you know what, there's karma in this world," Acevedo said.
Police say Pacheco has been admitted to the psychiatric ward at Bellevue Hospital for observation.