ARVERNE, Queens (WABC) -- Fire marshals say the fire that injured more than a dozen people in Queens Friday was accidental, caused by a halogen lamp in close proximity to combustibles.
The FDNY also said there was no smoke alarm present.
Emergency responders were among the injured in the fire that broke out in a high-rise apartment building.
The fire began in an apartment on the eleventh floor of the building in the Dayton Beach Park complex along Shore Front Parkway in the Arverne section of the Rockaways.
Officials said 16 people were injured in the fire, including some police officers and firefighters.
"It was scary," said Winston Ali who lived one floor above the apartment on fire. "The smoke was so much, like thick. Thick smoke coming from the opposite end,"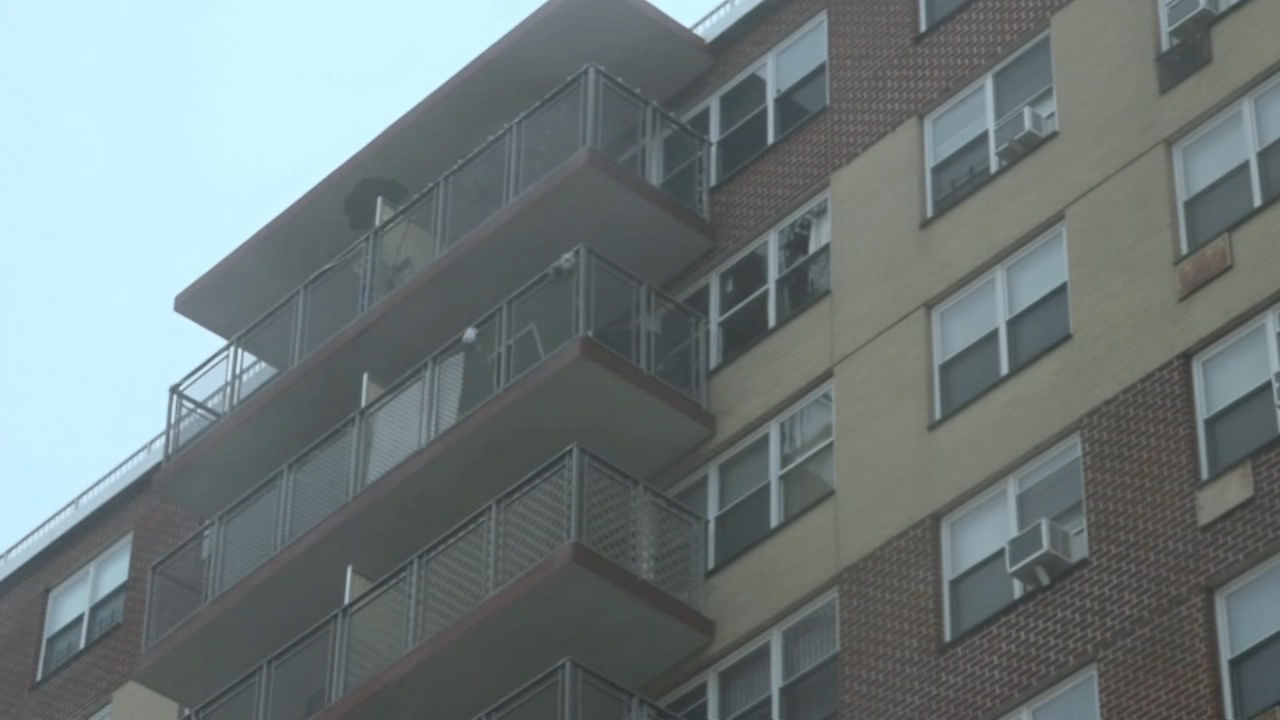 With the wall of smoke filling the upper floors, Ali and his sons grew more concerned.
"The firefighters banged on our door and it was still smoky but they told us to go quickly," he said. "Go down the stairway, that's how we got out."
A group of NYPD officers rushing to the upper floors to alert people were overcome by heavy smoke. A total of eight officers were taken to area hospitals.
"The first responders were on the eleventh floor," NYPD Captain Vincent Tavalaro said.
Their mission was to help as many people as they could.
"Some of the cops ran up themselves and got smoke inhalation," resident Lauren O'Connor said. "They didn't care they just went to help everybody."
Because of the high winds buffeting the building, firefighters chose to enter the burning apartment, not through the front hallway door, but through adjacent apartments via the balcony door.
"And come in and attack the fire with the wind at our backs rather than trying to go head to head with the wind you see out there," FDNY Queen Borough Commander and Assistant Chief Edward Baggot said. BAGGOTT said.
The fire consumed one apartment on the eleventh floor.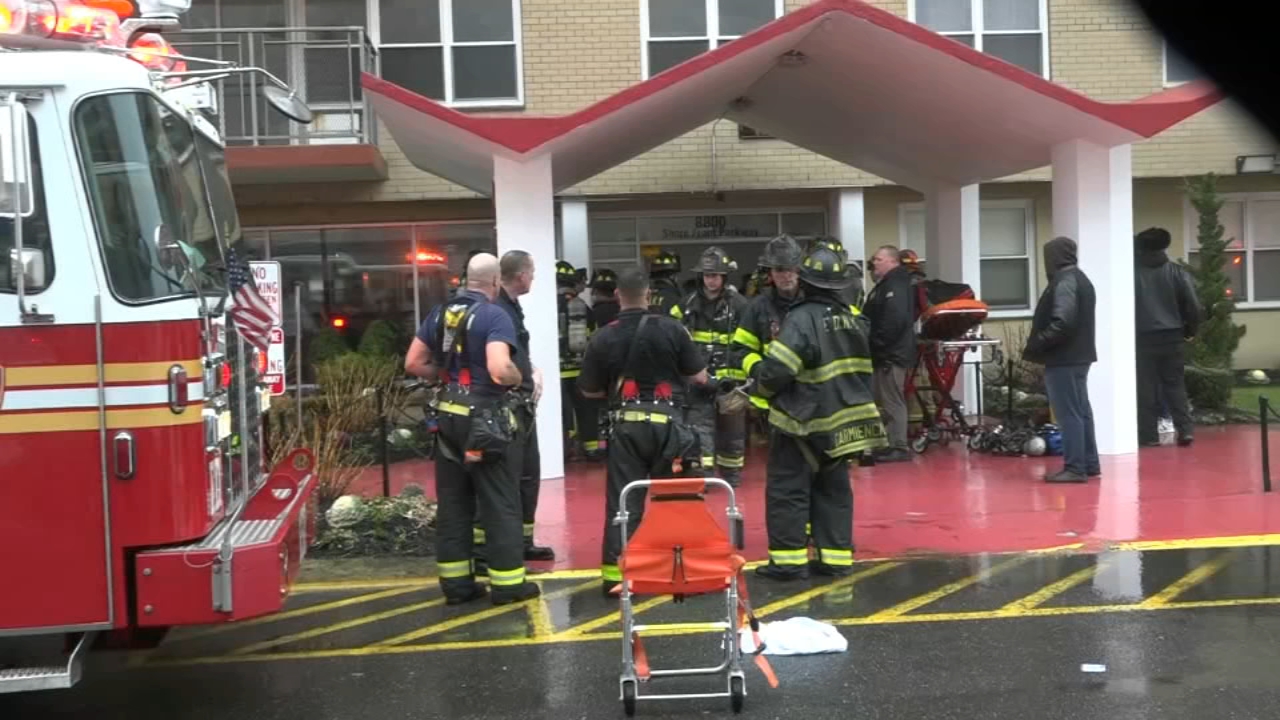 A total of six residents were treated, with one in critical condition.
"We had smoke damage but you know what, things can be replaced but not lives so we are very very happy," said Cheryl Bobby, who lives on the 12th floor.
Shore Front Parkway was closed between Beach 86th Street and Beach 88th Street.
----------
*
More Queens news
*
Send us a news tip
*
Download the abc7NY app for breaking news alerts