MIDTOWN, Manhattan (WABC) -- Traffic slowed to a crawl in Midtown Manhattan Tuesday morning because of a water leak near the Empire State Building.
The leak started just before 7:30 a.m.
Because of the emergency response, traffic was backed up in the area of Fifth Avenue and 34th Street. You can see the traffic in this photo: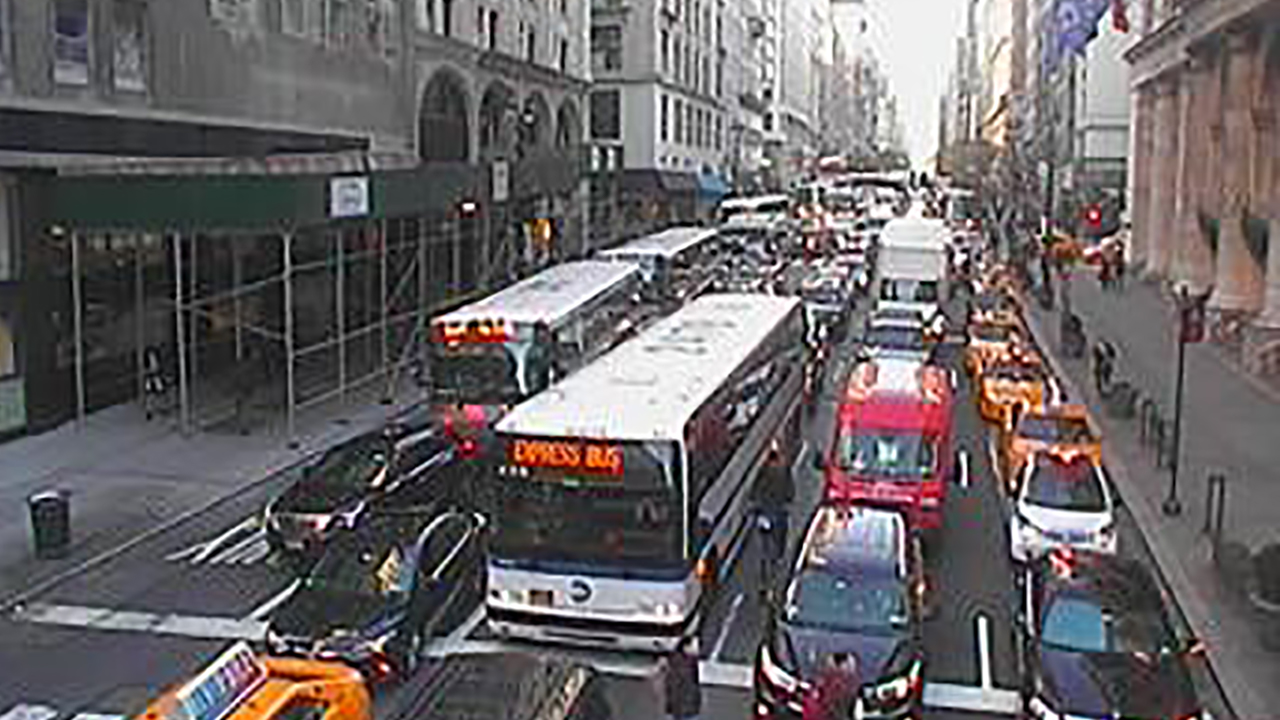 The break took place on Fifth Avenue and 33rd Street, not within the Empire State Building.
The building experienced minor water intrusion, but building and observatory operations remained open and unaffected throughout.
----------
*
More Manhattan news
*
Send us a news tip
*
Download the abc7NY app for breaking news alerts