LOWER EAST SIDE, Manhattan (WABC) -- There's been greater diversity at the movies and on TV.
Broadway
is no longer the great
white
way - as it once was. Now, the art world is getting with the program.
A new art gallery in Manhattan is helping showcase Latin-American artists, who might not be in the spotlight at some of the city's other galleries. The space is called "Proxyco" and you can find it at 168 Suffolk Street on the Lower East Side. It is a new window into a corner of culture which has yet to get full and proper recognition.
"For a long time it has been overlooked by historians and by academics," Proxyco Founder and Co-Director Alexandra Morris said. "So now is the time to see what contemporary art from Latin America looks like."
Co-Director Laura Saenz said the idea behind the gallery "is showing different artists that haven't been shown before in New York, and I feel that's where we're making a difference."
Proxyco is a dream realized for two Latinas - who proudly showed their space.
"This is Ana Elena Garuz. She's an artist from Panama, and she did this beautiful sculpture," said Laura, pointing to a wall installation of aluminum painted blue and made to look like painters tape.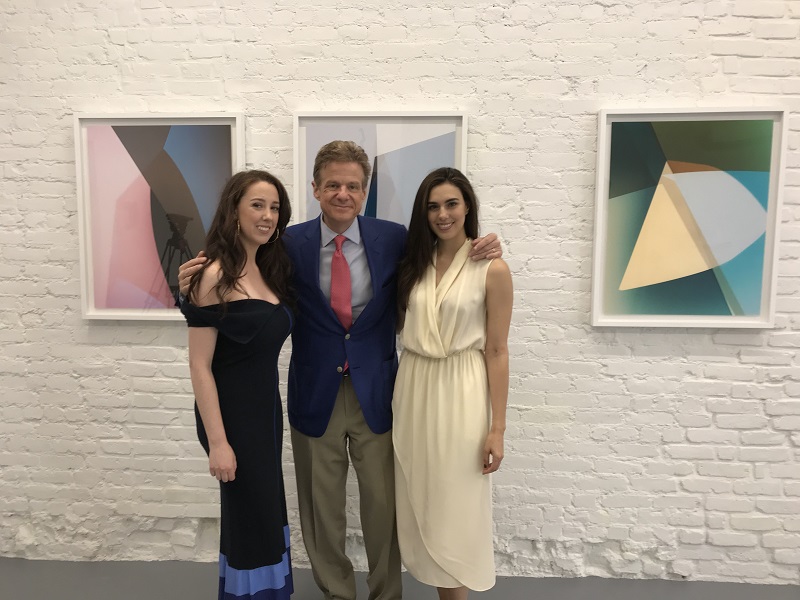 Saenz, originally from Columbia, and Morris, from Mexico, have been friends and co-workers for a decade.
"I'm more of a bookworm," Saenz said. "I'm more academic. That was my background. Laura has just all the know-how on how to run a gallery, and she's a quick thinker."
As we discovered when we saw they operate with desk side-by-side in their small office.
"It takes energy to open up a gallery, and it's scary," said Laura, "but we think it's the moment to do it."
Opening night proved she's right. Every piece in the exhibit, "A Room Is Made Up Of Other Spaces," sold during that one evening.
That's proof, said Alexandra, "art from Latin America has come
such
a long way so we are very excited to show a New York public and visitors to New York what this looks like now."
She says their aim is to be approachable.
"We are small," she said. "We are really happy to have people over for long periods of time." And Laura points out, "there are other galleries next door to us so it's really fun. Please come by."
And it costs you nothing to look. The late Sam Cooke once sang "the best things in life, they're free." But, how often is that true in the city? At Proxyco the owners take such pride in their works of art they're happy to spend time explaining it all to you free of charge. And then, they will refer you to other galleries nearby. I can't think of a better way to spend a day!
For more on Proxyco,
CLICK HERE
.
----------
*
Follow us on YouTube
*
More local news
*
Send us a news tip
*
Download the abc7NY app for breaking news alerts