NEW YORK (WABC) -- The new season of "Dancing with the Stars" kicks off Monday with a cast of all athletes, from pro football and basketball players to Olympians.
Athletes have traditionally done very well on the reality competition. Maybe it's their natural coordination or the fact they are used to being coached, and this season, the Mirror Ball Trophy is guaranteed to go to another one.
Among the stars dancing this time is Kareem Abdul Jabbar, who was born in New York City but became a legend in Los Angeles. And that is where he returns with professional dance partner Lindsay Arnold.
"We have great coaching, and the dancers that we work with are top rate," he said. "So if we have any kind of talent at all, it should look good."
As for his partner, he had nothing but praise.
"It's all working great," he said. "She knows what she's doing, and she's going to be a big help to me."
There's also the matter of a dramatic difference in their respective heights.
"It's going to change everything," she said.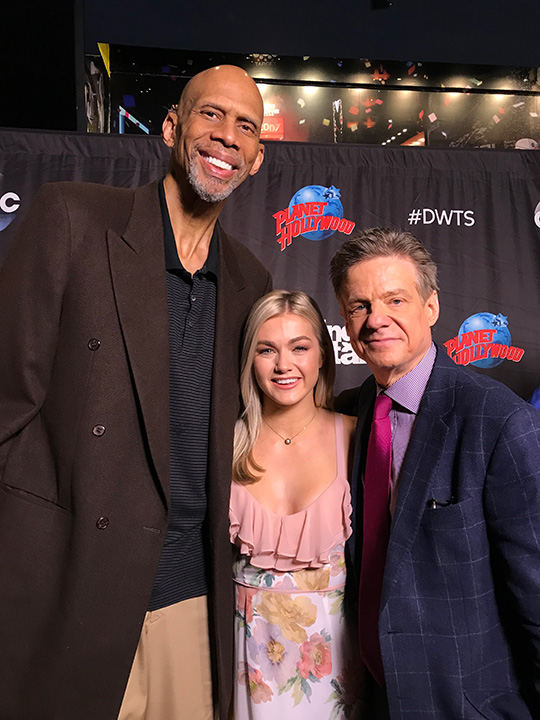 The reasons they go dancing are as varied as the sports they play. NFL cornerback Josh Norman is another star.
"It's going to work ligaments of the body that I've never used before," he said. "So it's going to be quite interesting to see what happens."
They all have one goal right now, and that is nobody wants to be the first to be sent home. It gives rehearsals ahead of the season premiere a special urgency for Mirai Nagasu, a bronze medalist at the this year's Olympics.
"I worked to get to the Olympics my whole life," she said. "This is like a crash course for the Olympics. Only four weeks, and I'm hoping to get through the first week and make it past the first elimination."
Former Olympian Tonya Harding decided to dance after a recent movie put the controversy surrounding her back in the spotlight, saying she's grateful for the opportunity.
"Just glad I get to be part of something that is so special," she said.
Also competing is Johnny Damon, who won a World Series with the New York Yankees.
"We don't want to embarrass ourselves," he said. "(I want) to teach people to get out of their comfort zone, because sometimes in life, you have do something in life that's difficult."
Incidentally, Damon and Babe Ruth are the only full time regular players to win a championship with both the Yankees and the Boston Red Sox.
----------
*
More local news
*
Send us a news tip
*
Download the abc7NY app for breaking news alerts