RIDGEWOOD, Queens (WABC) --
A man wanted for flashing young girls in Queens and then quickly riding off on his bicycle is now under arrest, and it's apparently thanks to an acquaintance of the suspect.
Christopher Carrero, 23, of Brooklyn now faces six counts of acting in a manner injurious to a child and six counts of public lewdness.
As detectives led him out of the station house for the ride to central booking, Carrero wasn't too thrilled to see the cameras.
"Why'd you do it?" a reporter asked.
"Suck a *expletive,*" the suspect said.
That friendly response is just about as charming as what police say Carrero did.
"He caught me off guard," one 13-year-old victim said.
Earlier this week, the
13-year-old told Eyewitness News
how a man had exposed himself to her as she headed for her morning school bus.
"Honestly I think it's disgusting you need to approach a young girl when she's just trying to go to school," the victim said.
It turned out she wasn't alone. Cops isolated nine different cases when the man seen in surveillance images approached young teen or pre-teen girls in the Ridgewood, Glendale and Long Island City areas and dropped his pants in front of them.
Police posted flyers with the images, which wound up on Facebook. And, almost immediately, pay dirt.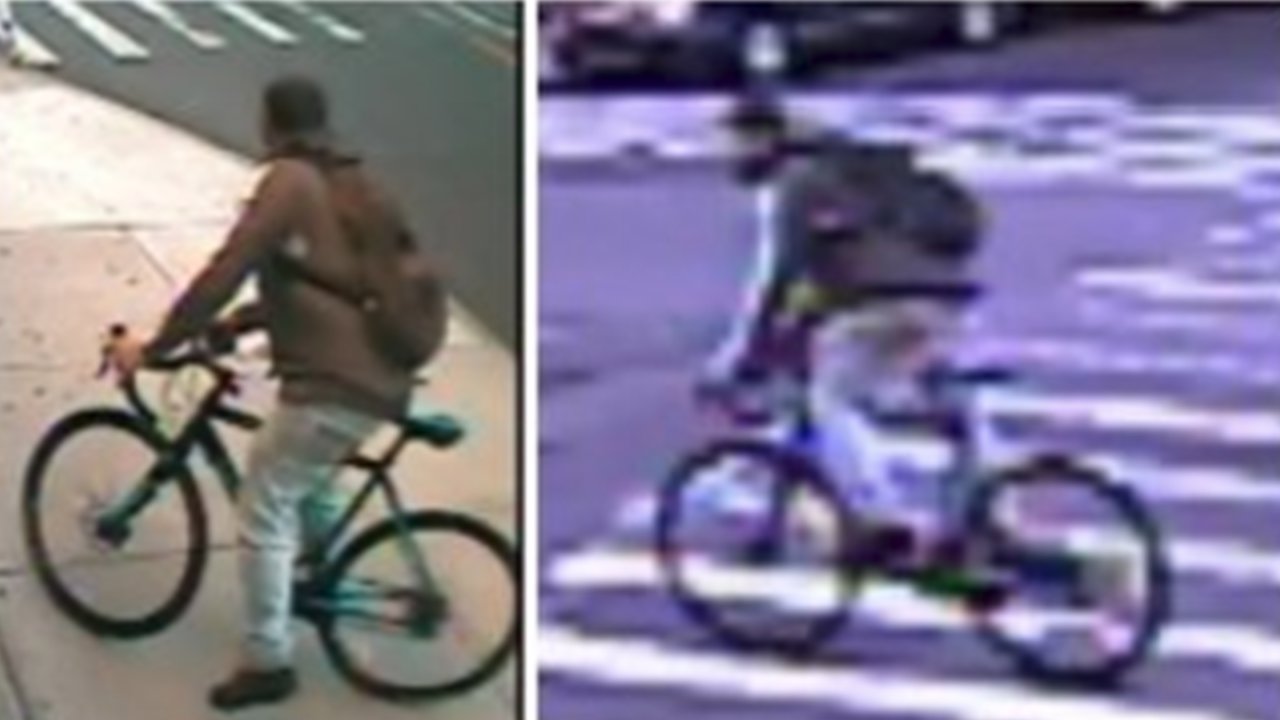 "There was this Facebook post about this guy showing his private parts in Ridgewood and one of my friends shared it and realized it was him," an acquaintance of the suspect said.
Wednesday night, this acquaintance of Carrero told Eyewitness News exclusively how he recognized the suspect, down to the bike he was riding, and called police.
"One of my friends messaged him saying, 'Is this you? You need to turn yourself in.' He admitted it was him in the post, but he didn't do it, he was trying to clear his name," the acquaintance said. "I have girls in my home the same age as the victims, so I felt as a father I had to do the right thing."