MIDTOWN, Manhattan (WABC) -- JP is the picture of happiness -- like any 6-year-old, giddy beyond belief at all the gifts he got for Christmas. He is a funny, sweet, silly little boy. However, all of the gifts in the world can't make up for his unspeakable loss.
"My child's Christmas for the rest of their life is gonna be marked by their father's death, and that's something he can't get back," said the boy's mother, Sandy Echevarria.
JP is named for his dad, Jean Paul Guerrero, better known to Mega 97.9 listeners as DJ Jinx Paul. Six days before Christmas, after he finished a DJ gig at a party in East New York,
someone driving a Honda Accord slammed it into Guerrero and left him for dead
.
"There's just no way. You can't do something like that - left a person in the street and think you're just gonna run? You can't do that," Echevarria adds.
DJ Jinx Paul managed to all 911 from his own phone, but by the time he got to the hospital, it was too late.
Police were looking or a blue Honda accord, but an alert body shop worker called in the tip they needed. The owner of the car confessed, and police charged him with leaving the scene. However, they let him go after eyewitnesses said the actual driver was a woman.
Now, officers released pictures of three women they believe may have been involved.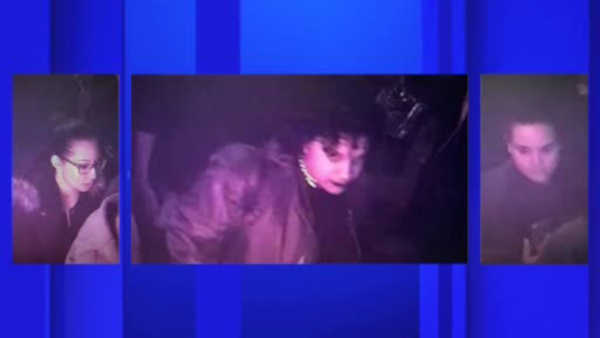 "We know what the car is, we know what happened, now we are just trying to build a case from here," said NYPD Detective Bureau Chief Robert Boyce.
JP, an innocent, smart little guy has spent the first nine days of a lifetime without his dad.
"If this person has a child, I want them to think about my child. You have to turn yourself in. You have to - it's the right thing to do, you have to do it," Echevarria added.