LONGWOOD, Bronx (WABC) --
The family of a man dragged for blocks and killed is now talking about his senseless death exclusively to Eyewitness News.
Forty nine-year-old Dennis Gandarilla was a selfless father of four who devoted his life to serving the homeless in New York City shelters. He touched countless lives.
"He would give you the shirt off his back you were hungry, he would buy you that last bit of food even if it meant that he was broke," said Jessica Reyes, the victim's sister.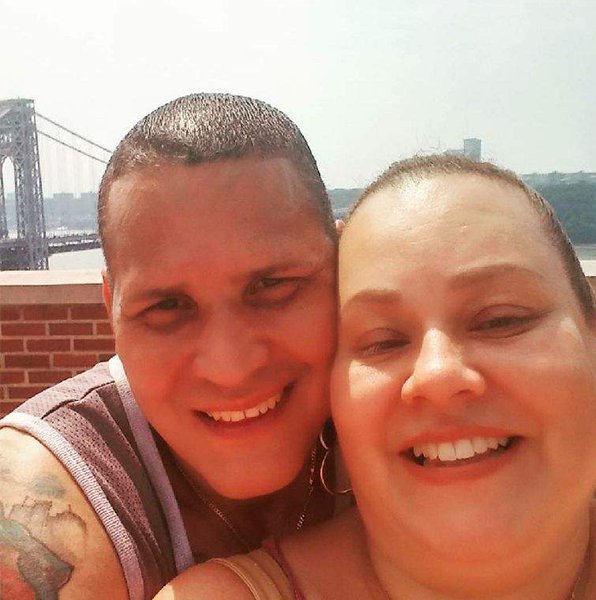 Gandarilla, left, is pictured with his wife
Police say Gandarilla was meeting another man to buy a jacket near East 156 and Kelly Street Tuesday afternoon when the deal went suddenly south.
The suspect driving a maroon Jeep Grand Cherokee peeled off with
Gandarilla desperately hanging onto the passenger door
.
"That's when everything just flipped and he was hanging on to the side of the vehicle," Reyes said. "There was somebody that saw something, not even a surveillance camera, somebody had to be out there."
Speaking exclusively with Eyewitness News, Gandarilla's sister says he was dragged for four blocks and then thrown to the ground and left in the middle of the street.
He was rushed to Lincoln Hospital where he later passed away.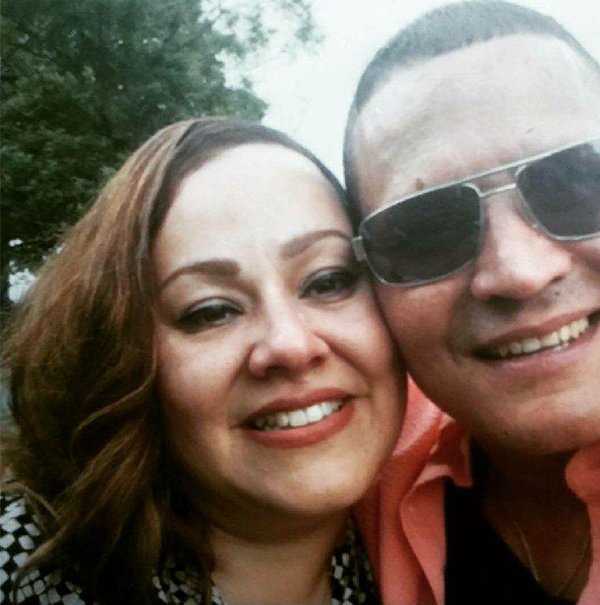 Gandarilla, right, is pictured with his wife
"I don't understand and there's so many unanswered questions," Reyes said. "Maybe we'll never have answers, but at least give us that benefit of having closure."
Overwhelmed with grief as the family now plans his final arrangements, Gandarilla's mother just couldn't find the words.
This family is praying someone with information will come forward.
Meanwhile, police have also released video of the suspect's car, hoping it will generate tips.
"Things happen in life and believe me, mom, all of us, we forgive for what happened, we just want closure," Reyes said.
Gandarilla's family plans to lay him to rest this weekend.
They're asking anyone who may recognize that Jeep to call police at 1-800-577-TIPS.