LAS VEGAS, Nevada -- Two lovebirds were arrested after police say they were caught having sex on a Ferris wheel in Las Vegas.
Authorities say 27-year-old Phillip Panzica, of Houston, and 21-year-old Chloe Scordianos, a woman from Long Island, are charged with committing sex acts in public.
Police say they took a ride in the famous High Roller Ferris wheel and got a little too cozy, this after finding themselves with an audience in neighboring cars.
Investigators say many recorded the couple as they made love up above.
The couple allegedly ignored requests over the intercom to put their clothes back on.
Here's a look at the High Roller, in which people ride in enclosed "pods" as they go around: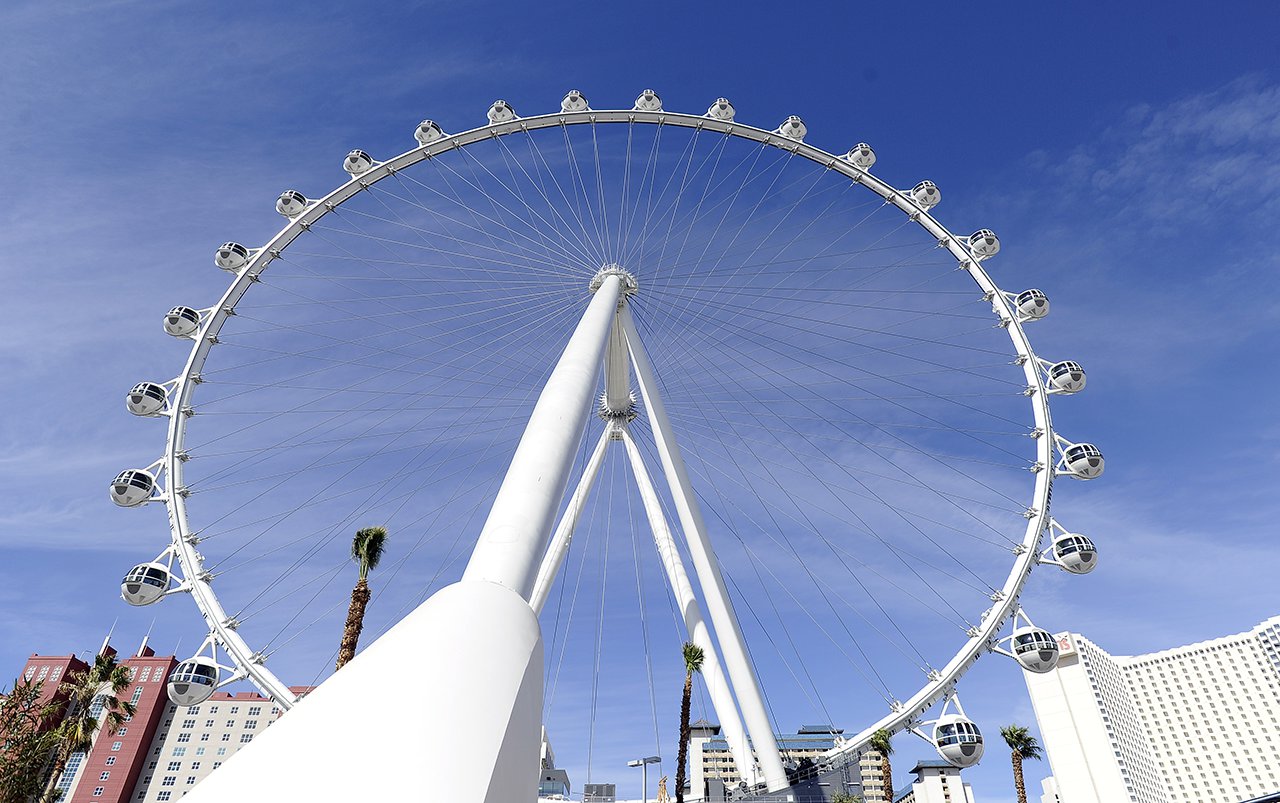 (AP Photo/David Becker)