CLAREMONT, Bronx (WABC) -- Two toddlers were killed and 10 other people were injured in an apartment fire in the Bronx Wednesday. Eyewitness News has learned that the mother of the toddlers was apparently across the street at a Laundromat at the time of the fatal fire.
It happened inside a 21-story building on Webster Avenue in the Claremont section just after 6:30 p.m.
"I got a couple of kicks at the door, but after that I couldn't breathe," said Davon Jackson, a witness.
Jackson and his friend could hear people, some young children, begging to be rescued from the blaze.
The third floor of 1368 Webster Avenue in the Claremont section was so dark they couldn't see and couldn't breathe.
"Me and my neighbor were standing outside and we saw flames burst from the window. Air conditioner exploded. I went upstairs to see if there was anybody in the hallway, anybody who needed help, and we heard kids crying. But it was too black, we couldn't breathe," Jackson said.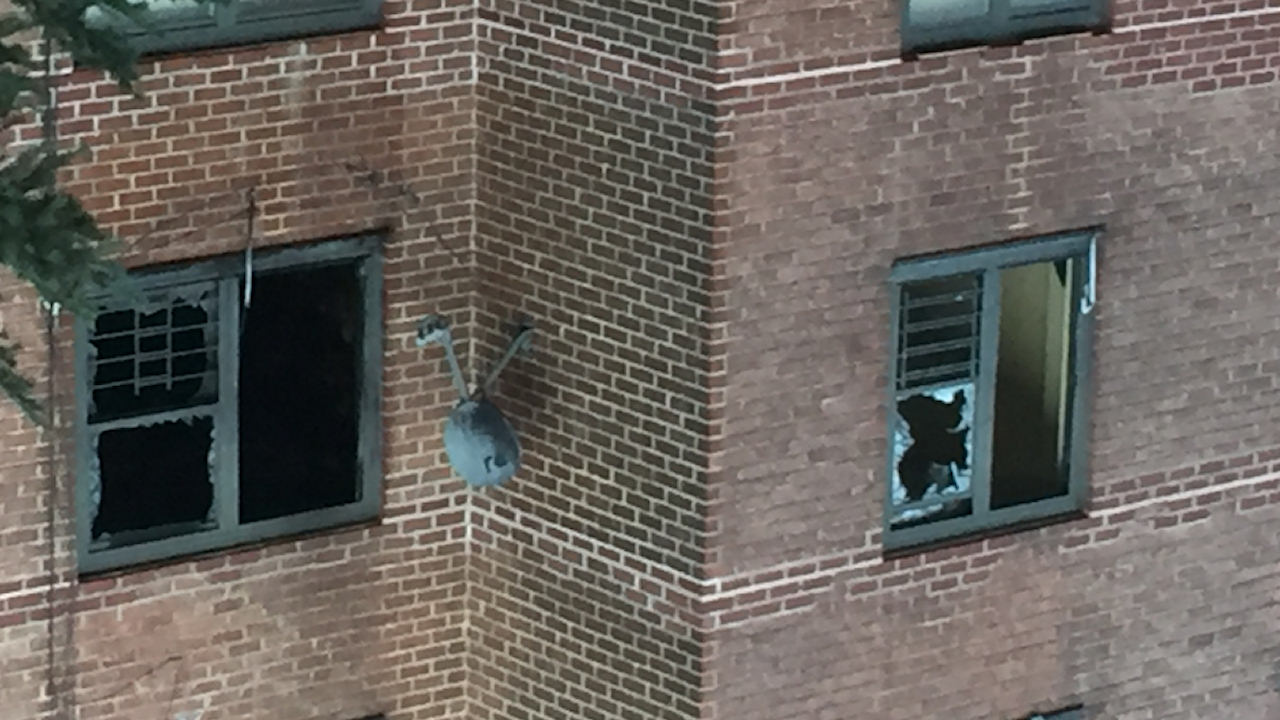 Firefighters pulled the two little girls, 18-month-old Amanda Jabie and 2-year-old Jannubi Jabie, from apartment 3F around 6:30 p.m. Wednesday. They were rushed to the hospital where they later died.
Eight adults were also taken to nearby hospitals, many given oxygen as they were wheeled away on stretchers.
"It was a very heavy smoke and fire condition in the apartment. As soon as the apartment door was opened, the firefighters found a very heavy fire condition and heavy smoke condition possibly in the living room area maybe two couches were on fire," said Deputy Chief Gary Rocco, FDNY.
Neighbors stared at busted windows and blacked walls, picturing the nightmare the victims suffered as they were trapped inside this building with no way of getting out.
"I saw the firemen bring the kids out and they were burnt all over their body. Two kids, it was very bad, very bad," said David Lawson, a witness.
"I'm just hoping for the best I hope they make it," Jackson said.
Three firefighters also suffered minor injuries.
Fire marshals remain on-scene investigating the cause.