CHINATOWN, N.Y. (WABC) -- A popular dumpling restaurant in Manhattan has been shut down after a photo of a rat in the kitchen surfaced online, prompting the health department to do a surprise inspection.
The New York City Department of Health closed Prosperity Dumpling on Eldridge Street in Chinatown Thursday night.
An
anonymous tipster sent a photo to the website, gothamist.com
, of a back alley area where food is prepared at the restaurant. In the shot, a rat can be clearly seen on the ground. The person who took the photo said it was taken Sunday evening and that the photo had been sent to the health department.
This is the full image, courtesy of Gothamist: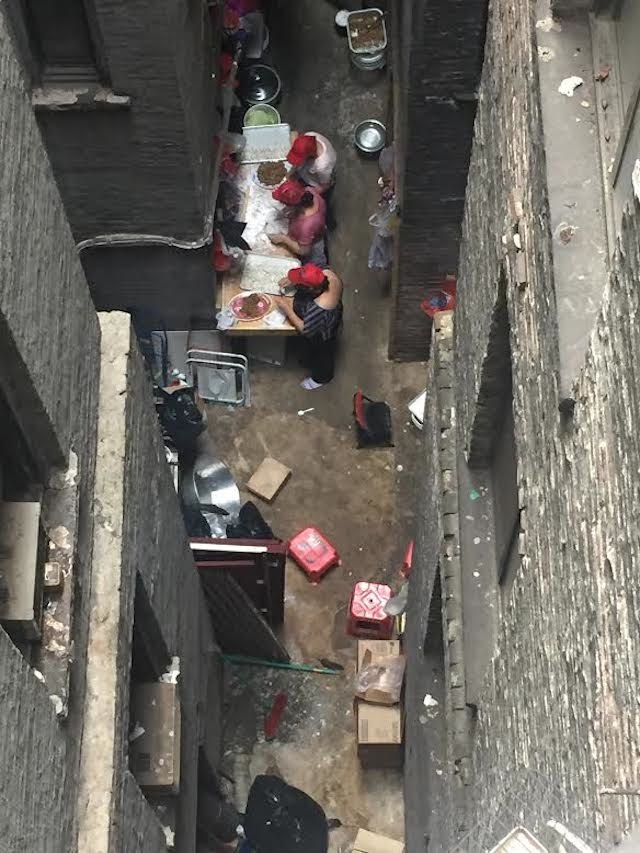 The restaurant received an "A" grade in its most recent inspection on May 28, although the restaurant inspection cites "live roaches present in facility's food and/or non-food areas" as one of its sanitary violations.
The inspection report also stated that the facility was "not vermin proof," saying "harborage or conditions conducive to attracting vermin to the premises and/or allowing vermin to exist.
On Yelp, Prosperity Dumpling has 2,680 reviews with 4 1/2 stars.
A sign on the door of the restaurant Friday said the restaurant is closed for renovations.
Eyewitness News reached out to the health department, which released this statement:
"Prosperity Dumpling was closed yesterday due to numerous public health hazards that could not be corrected at the time of the inspection. In this case, they had a severe cockroach infestation and conditions conducive to pests. Once these issues have been corrected, they can request a re-opening inspection."
The owner's daughter talked with Eyewitness News Reporter Renee Stoll via a translator, but didn't want to be identified. She said the restaurant's machine to make dumplings broke Thursday.
"Their machine is off, and it takes very long for them to repair it, but they know it's wrong and they will never do it again," said the woman through the translator. "They really don't want people to see this happen so they will do everything to fix everything."
When Stoll asked the owner's daughter about the cockroach infestation, she ended the interview.
The health department said the restaurant was not closed because the photo was posted online, but it treated the photo as a complaint and the restaurant was closed as a result of an inspection.