ROSLYN, Long Island (WABC) --
If a
smile
can melt your heart this Valentine's Day, look no further than here!!
4-year-olds Olta Terstena and Ajan Rusinovic now have mended hearts and the gift of friendship. Both came to St. Francis Hospital in Roslyn from Kosovo, through a program known as 'Gift of Life International.'
And what a difference from just one week ago.
"The hardest part's over," said St. Francis cardiologist, Dr. Sean Levchuck. Dr. Levchuck, repairing a leaky blood vessel each child had between the aorta and the pulmonary artery.
"All that extra blood was re-circulating through their lungs. So they were tired, sweaty, not gaining any weight, and what I did is, I went through the groin, instead of opening them up," he said.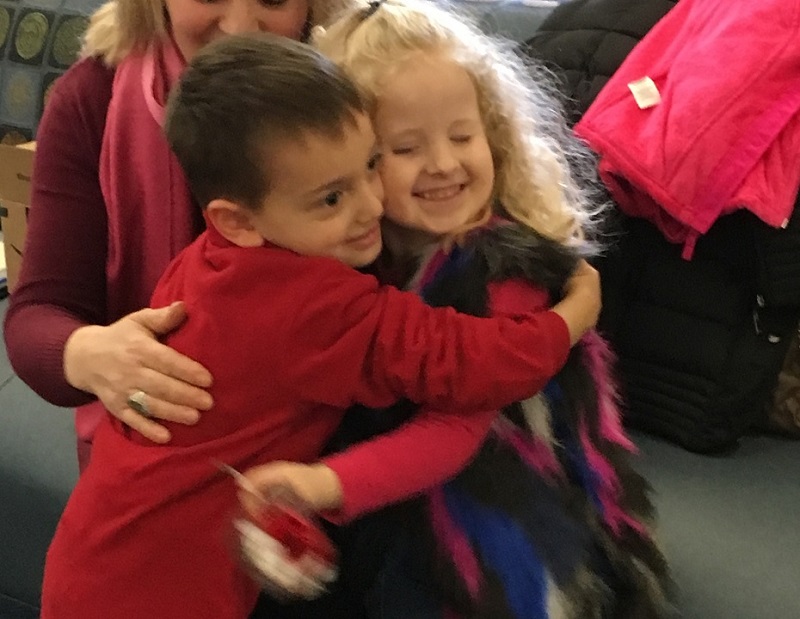 Levchuck used a tool called an 'amplatzer ductal occluder' for the procedure, which took about 40 minutes, and could save the children's lives. The procedure will also spare them from open heart surgery. Already, their moms told Eyewitness News through a translator that the children are way better than they used to be.
"Very tired, then..very tired, Ajan's mom said. "And now - excellent."
The doctors at St. Francis donated their time, and Gift of Life took care of travel expenses. The program started 43 years ago with just one child. Now, it has helped more than 30 thousand. Two older boys, ages 11 and 12, also from Kosovo, will also go in at St. Francis next week to fix heart defects through the program as well.
Perhaps what's most remarkable, is that Olta and Ajan had never even met each other before all this. Their 'broken hearts' brought them together. And nothing (besides their Valentine's chocolate) was sweeter than that!
----------
*
More Long Island news
*
Send us a news tip
*
Download the abc7NY app for breaking news alerts