LEICESTER, United Kingdom (WABC) -- Some are calling it a holiday miracle and true story of survival after baby was born with her heart "outside" her body in the United Kingdom.
The baby, who has a rare condition, was due to be born on Christmas Eve, but was delivered by Cesarean section three weeks ago.
The baby's mother, Naomi Findlay, described her experience as "an absolute rollercoaster."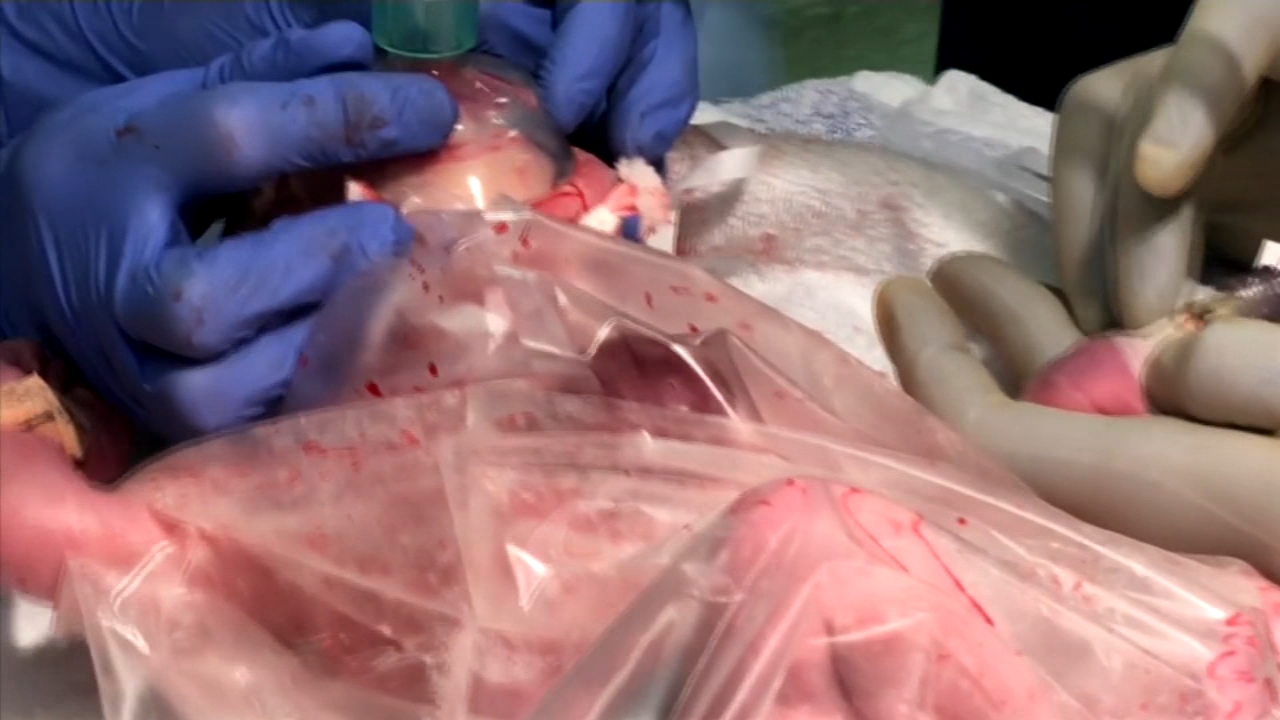 She found out her daughter, Vanellope Hope Wilkins, suffered from the condition ectopia cordis nine weeks into her pregnancy during a routine scan.
Findlay and the baby's father, Dean Wilkins, were told the baby's chances were very slim, but they got a second opinion.
Consultant Frances Bu'Lock said that when it became clear that the baby would survive to be able to be born, a large team of experts was assembled to deliver her. As soon as she was delivered, they worked quickly to get the heart covered.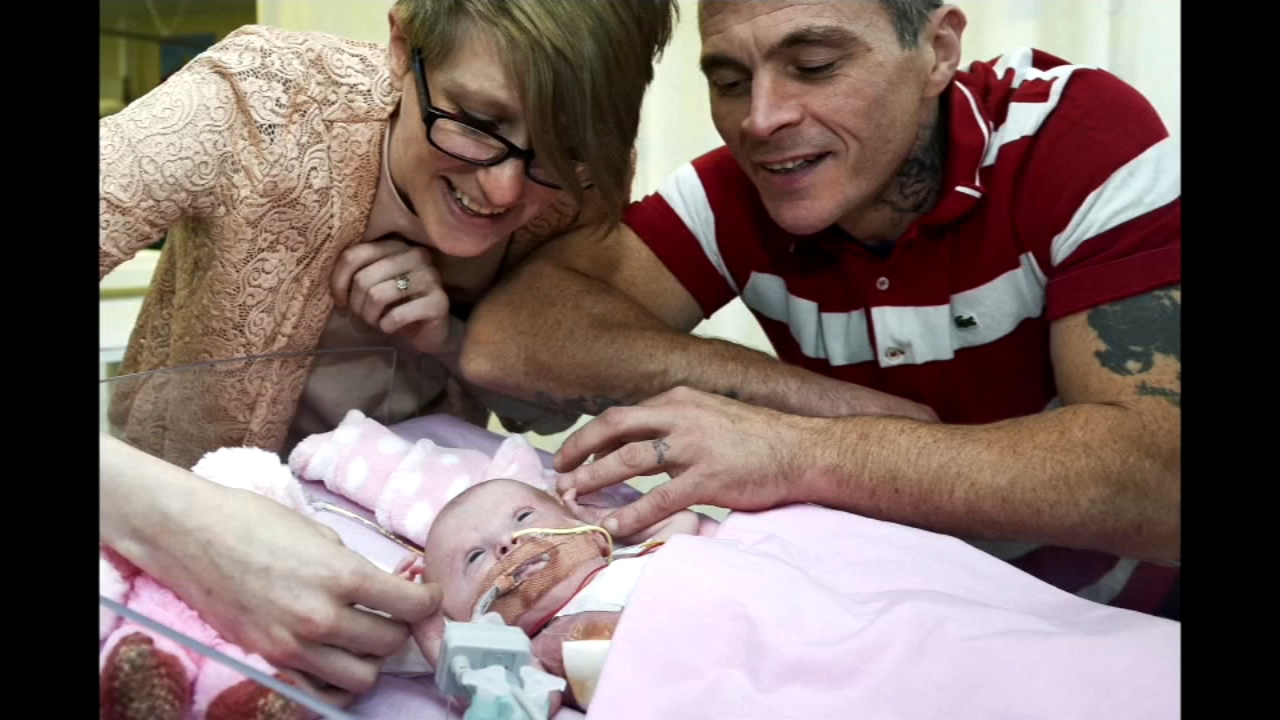 Baby Vanellope is doing well, but her prognosis is uncertain. She has already had three operations to place her heart back in her chest, but has a long way to go.