BUSHWICK, Brooklyn (WABC) -- Police say Gates Candy Shop in Bushwick, Brooklyn, was a gateway for much more than meets the eye (or sweet tooth, for that matter).
The NYPD found truckloads of various drugs hidden inside a store front, and people who live and work nearby say they had no clue.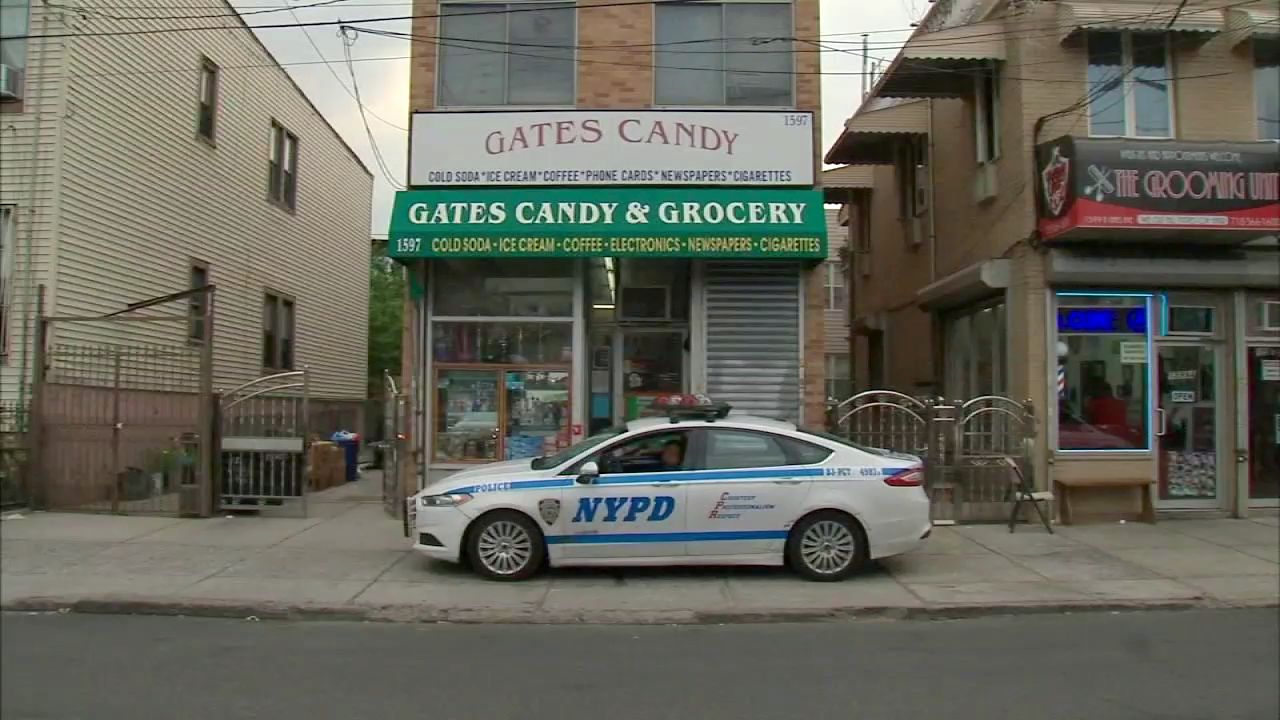 Investigators uncovered the drug operation behind a secret door.
"I didn't know they were selling drugs there, you know paraphernalia bag for weed, that I knew, but as for drugs, no," said William Morales, a neighbor.
"Yeah, I was really surprised. Yeah, I mean living here for a while and then had no idea," said Kil Park, a neighbor.
The State Finance Department was initially investigating the shop for untaxed cigarettes, but became suspicious of something more -- and they tipped off the police.
Police got a warrant and discovered the small shop was just a front for a huge drug operation. Inside, police uncovered three hidden rooms and a hidden basement in the store.
Heroin, cocaine, fentanyl, PCP and lidocaine were recovered in large bags, barrels and vials of drugs. Pictures taken shortly after the bust Thursday morning show investigators loading up more than a truckload of these drugs. Grinders with drug residue, vials and more than 1.2 million glassine envelopes were also found.
"I just started seeing the police emptying out the store, a truck load of boxes, then another truck, not half way but quarter way with bags sealed in evidence," a neighbor said.
"Yeah, really under people's nose and it's just across the street from a supermarket, and people walk by it like all the time, so yeah I was really surprised," another neighbor said.
Police estimated the entire bust to be worth more than $100,000. They arrested two men -- 33-year-old Hamdan Alsaidi and 46-year-old Mohamad Ali. They were charged with multiple counts of drug possession. The top charge is criminal possession of a controlled substance in the first degree.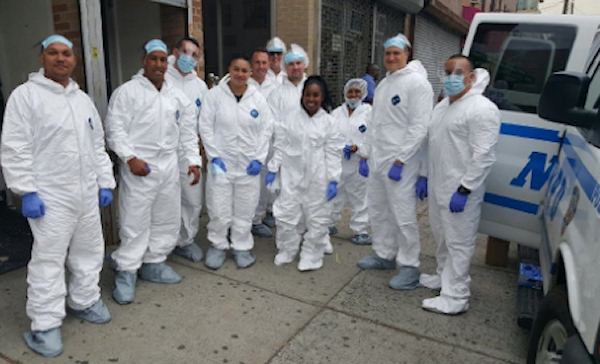 "It was a lot of boxes, a lot of boxes, that's a lot," a neighbor said.
"I'm glad they're cleaning it up and I hope they clean up the rest," another resident said.
Police haven't released the names of the two men they have in custody and the charges against them are still pending.