BROOKLYN, New York (WABC) -- A 37-year-old Brooklyn man was arrested Monday morning, accused of attempting to support ISIS.
Federal Prosecutors say Mohammed Rafik Naji, who is a legal, permanent United States resident left New York in March 2015 for Yemen, adding he 'persistently tried to travel to areas controlled by ISIL.'
Cameras are not allowed in the courtroom, but here's a sketch of Naji from his court appearance: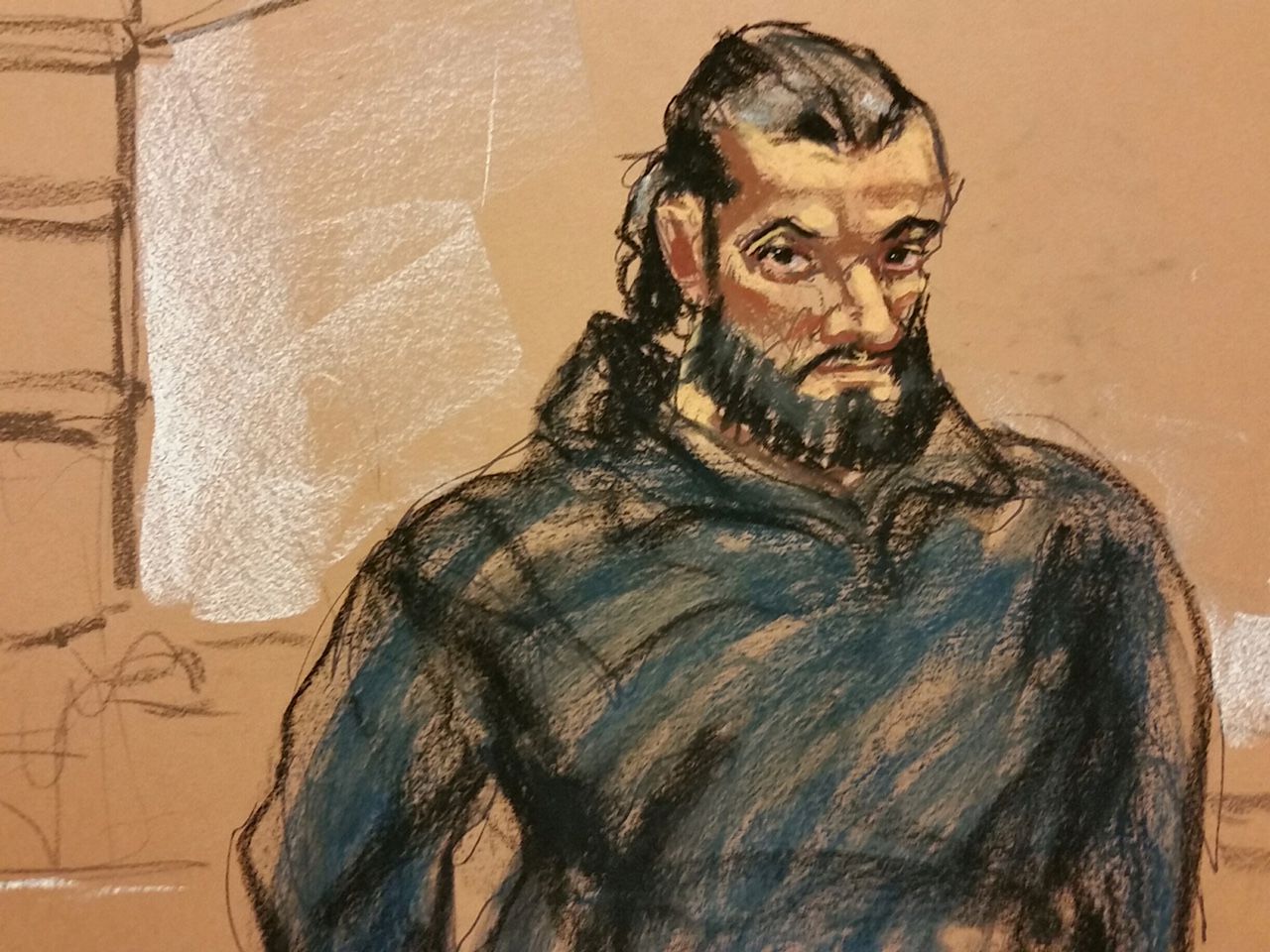 Neighbors laughed Monday as they saw 37-year-old Naji lead away in handcuffs.
But Naji was charged with trying to aid the terrorist organization ISIS. Sources say he even considered an attack on the Macy's Thanksgiving Day Parade.
"I'm not going to tell you what the numbers are, but it's a very large detail," Police Chief James O'Neill said.
Police say they have studied the attack in France this year where a terrorist supporting ISIS drove a truck into a crowd at a Bastille Day celebration, killing scores of people, the kind of attack encouraged by ISIS in their online magazine.
At the parade in New York, the NYPD will have a massive police presence along with 81 sanitation trucks blocking intersections to prevent vehicle born attacks, much as they do in front of Trump Tower to protect the president-elect.
As for Naji, his criminal complaint says he traveled to Yemen in 2015, attempted five times to join ISIS, while encouraging others to on social media, and once wrote, "I belong to the Islamic state only."
Intercepted e-mails say that he spent six days hiding in mountains without food or water. Naji reportedly instructed the recipient of the emails to 'erase all ur messages', 'even from your trash'.
He was arrested before he had the chance to carry through on his plans.
Naji was arraigned Monday at the U.S. Courthouse in Brooklyn, and will be held without bail.