JAMAICA, Queens (WABC) -- Police have made an arrest in the
murder of a 60-year-old woman
who was stabbed to death in Queens Wednesday night, as she walked home from a grocery store with her husband.
The NYPD says 22-year-old Yonatan Galvez-Marin is charged with second-degree murder, first-degree robbery and criminal possession of a weapon.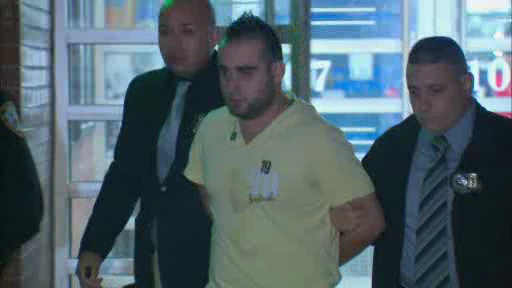 The incident happened around 9:15 p.m. on Normal Road in Jamaica, near where Nazma Khanam and her husband own a small gift shop.
Khanam was a retired school teacher and immigrant from Bangladesh. Police say she suffered a stab wound to her torso. She was rushed to Jamaica Hospital, where she was pronounced dead.
Surveillance video shows her walking with a bag of groceries, and a second video shows a man running from the scene. Khanam's husband heard screams and ran to the scene, where he found her on the sidewalk.
He was walking with her, but he reportedly has asthma and had to slow down and fell behind her. Authorities say he found her with the knife still in her chest, and her last words were "someone just killed me."
Police say the motive was robbery, not a hate crime as many members of the Muslim community in Queens first thought.
According to police, the suspect confessed to trying to rob the victim and in the process of doing so, he stabbed her and ran away.
Investigators say he lived on the same street where the murder took place.
Police were canvassing the street Saturday when they spotted Galvez-Marin and noticed that he met the description of the suspect.
After being detained and questioned, he made the statements implicating himself, authorities say.
The funeral for Nazma Khanam took place Sunday morning in her hometown of Shariatpur, Bangladesh.