LINDENHURST, Long Island (WABC) -- A house fire that started in Suffolk County Wednesday afternoon quickly spread to nearby homes and even triggered a large brush fire.
The fire first broke out at one home on East Santa Barbara Road in Lindenhurst at about 2 p.m. The flames then spread to four neighboring homes.
Here's a look at the damage to the houses: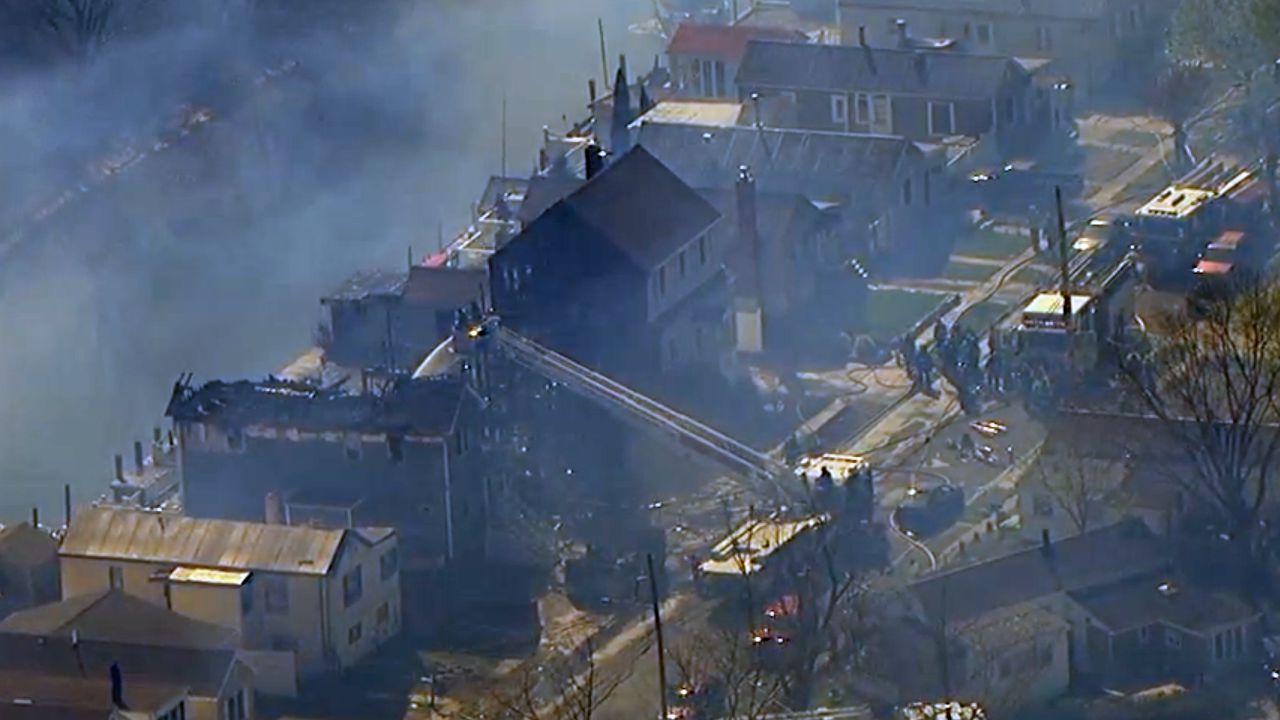 Flames whipped into a frenzy by the wind climbed into the clear blue sky over Lindenhurst.
"What did it look like?" Eyewitness News asked.
"It was bright hot orange flames, it was so hot that my glasses got hot," said Ralph Soluri, a resident.
"It just flew right through the whole house, high and melted these houses, it was unbelievable how the heat, it was just so hot," another resident said.
Firefighters just tried to make sure the fire didn't spread beyond the homes already engulfed, but the wind made that impossible.
Embers spread the fire across the canal to Indian Island. But that's just land. Back in Lindenhurst, they were trying to save a neighborhood.
"There was a mother and a child, who thank God, the mother was alert, recognized there was something wrong and got out of the house with her child in time," an official said.
Here is video of the fire captured by Eyewitness News viewer Al Yesiller:
Smoke from the fire could be seen miles away. Eyewitness News viewers sent us photos showing the smoke:
And NewsCopter 7 flew over the brush fire: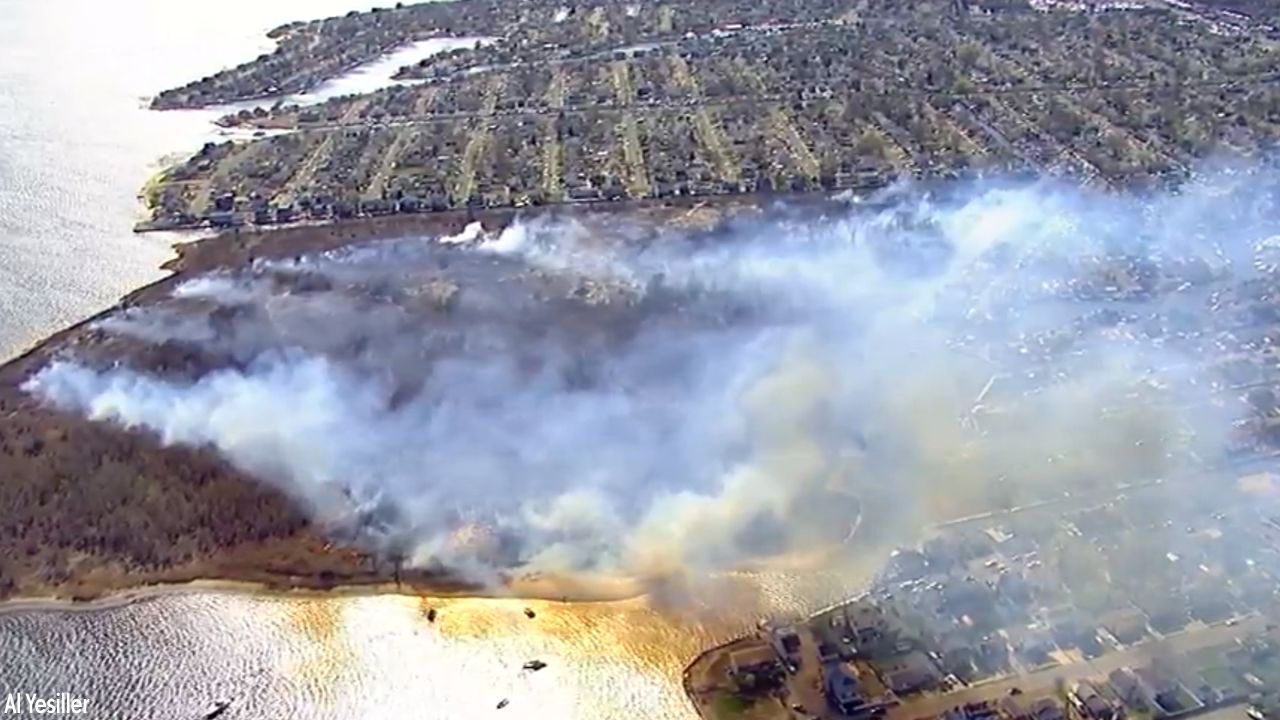 "From this distance, from me to you with the camera, you couldn't see, it blinding smoke," Soluri said.
Soluri has chickens in his yard and a vegetable garden just starting to grow, but that was just the least of it.
"My daughter's boyfriend was on my roof spraying the houses down," Soluri said.
The neighborhood, right on the water, was hit hard and is still recovering from Sandy. The home that was destroyed had just been rebuilt.
Two firefighters were taken to the hospital to be treated for smoke inhalation.
Firefighters worked for hours to contain the different fires.
Eight departments responded to the scene to help fight the fires.