UNIONDALE, Long Island (WABC) -- The teenager charged in a deadly wreck on Long Island faced a judge Monday.
The 15-year-old was allegedly seen speeding before losing control on the Meadowbrook Parkway last Friday and
killing three people
. The teens were reportedly headed to a nearby beach during school hours.
State Police identified Cindy Sanchez as the driver. Her legal name, according to her attorney, is Cindy Sanchez Oliva. Sanchez Oliva, who was too young to have a driver's license, is now charged with three counts of manslaughter and criminally negligent homicide.
Upon impact, three of the teens, including 16-year-old Herbert Leo Aviles Maravilla, 15-year-old Marlon Carbajal and Sanchez's 13-year-old brother David were killed when they were ejected from the vehicle. Investigators said they weren't wearing seat belts.
Pictured below is victim Marlon Carbajal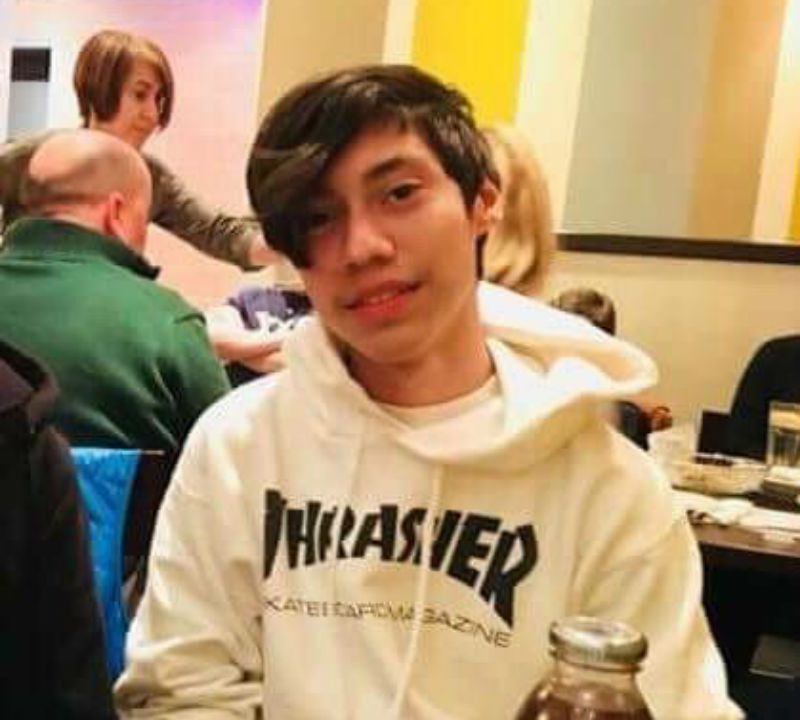 Carbajal's sister said her brother was a great guy with a good heart.
"It's heartbreaking, it's hard. I'm trying to be the strong one for my parents," Gisselle Carbajal said.
Sanchez Oliva, her 18-month-old baby and five other teens who were all piled into the car only suffered minor injuries.
Sanchez Oliva's attorney James Toner said his client didn't have much experience behind the wheel and lost control of the car.
"She was not supposed to drive that day," Toner said. "The information I have available to me is that there was another designated driver who was intoxicated and she had assumed the role as driver because she did not want to get in the car or have her child driven by an intoxicated driver."
Students returned to class at Uniondale High School on Monday where there were grief counselors on hand. Fellow classmates said they were heartbroken about the crash.
Hundreds of mourners gathered Monday night at a vigil for the victims at the high school.
"He was just a really good friend, just heartbreaking," said Antonio Williams with tears streaming down his face as he struggled with the death of his best friend, Marlon Carbajal.
Several of those who survived the crash joined their classmates and relatives of the victims for the emotional vigil.
Asked what made it so tragic, Uniondale High School parent Tonya Prendergast said, "Because they're little children, they're someone's children. I mean any loss of life is horrible but when it's children, it just hits you worse."
Sanchez Oliva is due back on July 3.
State Police urge any witnesses to call 631-756-3300.
----------
*
More Long Island news
*
Send us a news tip
*
Download the abc7NY app for breaking news alerts