NEW YORK (WABC) -- Money taken from criminal enterprises is being used to help stop criminal activity.
It's happening with millions of dollars in New York and several youth programs stand to benefit.
$58 million to fight crime comes from criminal funds from international banks that the Manhattan District Attorney went after.
"If we want to get serious about safety we need to get serious about investing in our communities," said Cy Vance, Manhattan DA.
And so millions will go to dozens of organizations for kids.
A map of Manhattan shows where chunks of the grants are going, from NY Presbyterian Hospital in Washington Heights to the Henry Street Settlement on the Lower East Side.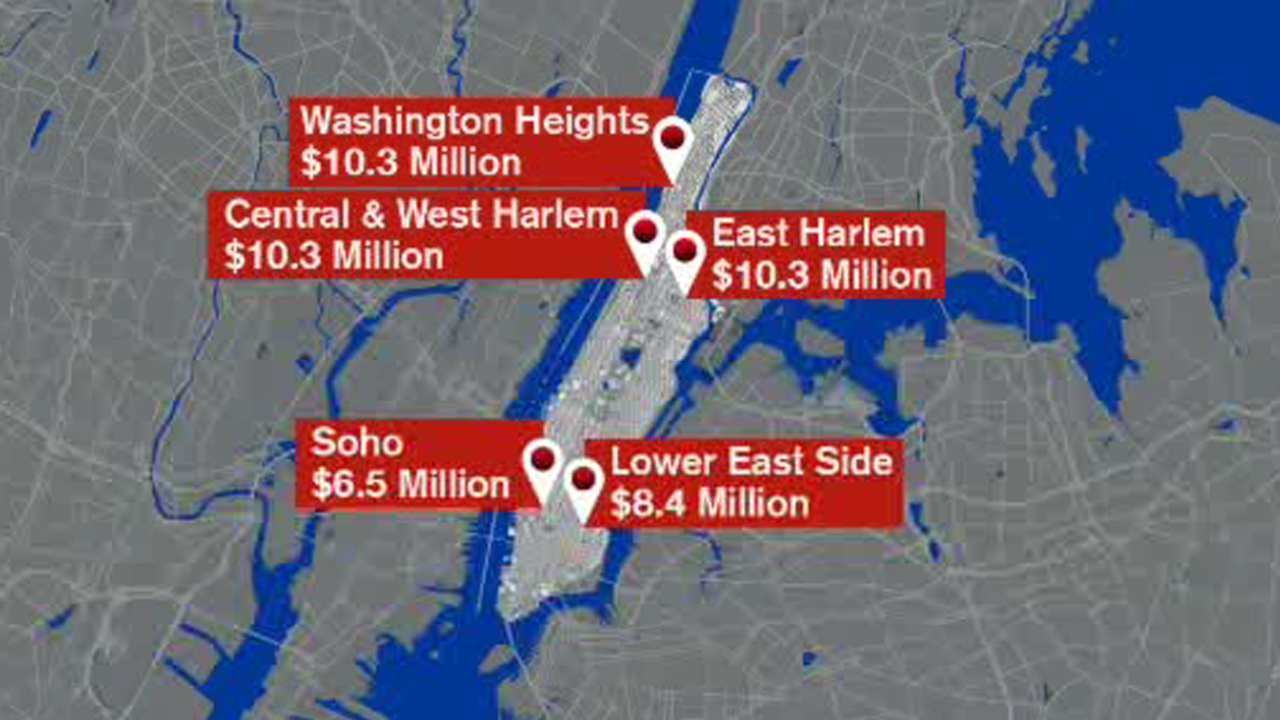 "We're not going to prosecute and arrest our way out of the problems in our society, we've got to get serious about investing in our kids," Vance said.
The Door in SoHo helps 10,000 kids a year and welcome 40-50 per day.
"A kid could come here and get mental health, primary care, homelessness, food services, all in one program," said Eric Weingartner, CEO of The Door.
Some of the organizations go after gangs.
"We work with elementary, kindergarten, first, second, third grades, and those kids are best friends. Then years later, they are mortal enemies, just based on where they are living, break that cycle!" said David Nocenti, Union Settlement.
"Young boys who experience violence at home are four times more likely to commit violence as adults," said Judy Kluger, Sanctuary for Families.
And Yankee great Joe Torre talked about his childhood and foundation called Safe at Home.
"I'm the youngest of 5. I used to watch my dad, a NYPD detective, abuse my mom," Torres said. "It's just something that doesn't leave you."
So this is money for kids against crime and from people who broke the law, $58 million.