MORRIS HEIGHTS, Bronx (WABC) -- Police are looking for two men in connection with a brutal punch and robbery in the Bronx.
Around 11 p.m. on Feb. 23., in front of the Deli Grocery Tobacco Shop on Andrews Avenue, a suspect came up behind the 57-year-old male victim and punched him in the face. The victim fell to the ground, unconscious.
According to the NYPD, a second man took the victim's ID, debit card and $80 cash before the two fled.
The incident was captured by a nearby surveillance camera. Watch the raw video here:
The victim's son, Edgar Mino, says his father ended up in the emergency room, and didn't remember being hit. He said his father's jaw was so swollen from being sucker-punched, he initially couldn't speak or eat.
The victim was treated and released at the hospital.
The surveillance video was hard for Mino to watch as he saw it for the first time. It was just as difficult as seeing the list of fraudulent charges made on his dad's stolen debit card, to the tune of $1,000.
The first suspect is described as adult and last seen wearing a gray and orange hooded sweatshirt, sandals and black pants with a white strip going down the legs.
The second suspect is described as adult and last seen wearing a black hooded sweatshirt with dark pants.
Police released these photos of the two suspects: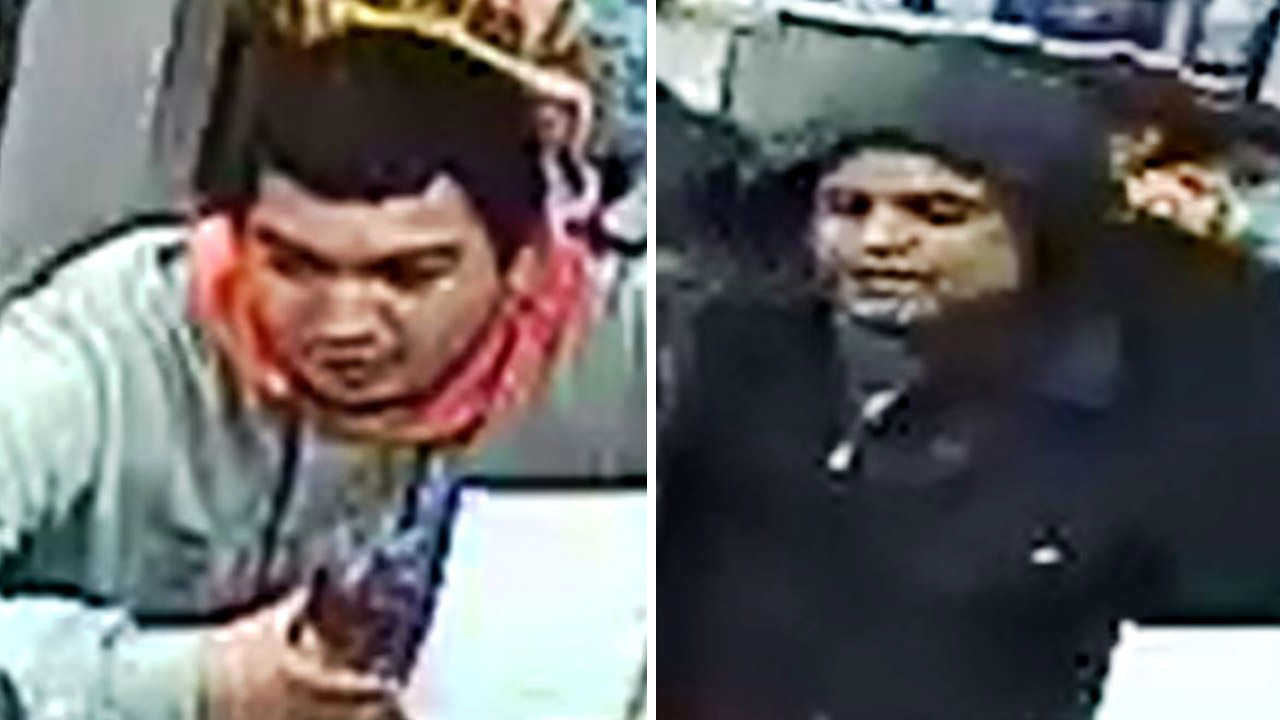 Anyone with information on the case is asked to call 1-800-577-TIPS (8477) or for Spanish, 1-888-57-PISTA (74782).