PATERSON, N.J. (WABC) -- More than 18 hours after the fire started, firefighters are still working to put out hot spots in a seven-alarm fire burning through an abandoned armory in New Jersey.
The fire started in the basement of the Market Street building in Paterson just after 11 p.m. Monday.
It burned through the morning on Tuesday. It was contained by noon, but not considered under control.
Firefighters said the building is extremely unsafe, and there was significant damage.
Here's a look from NewsCopter 7: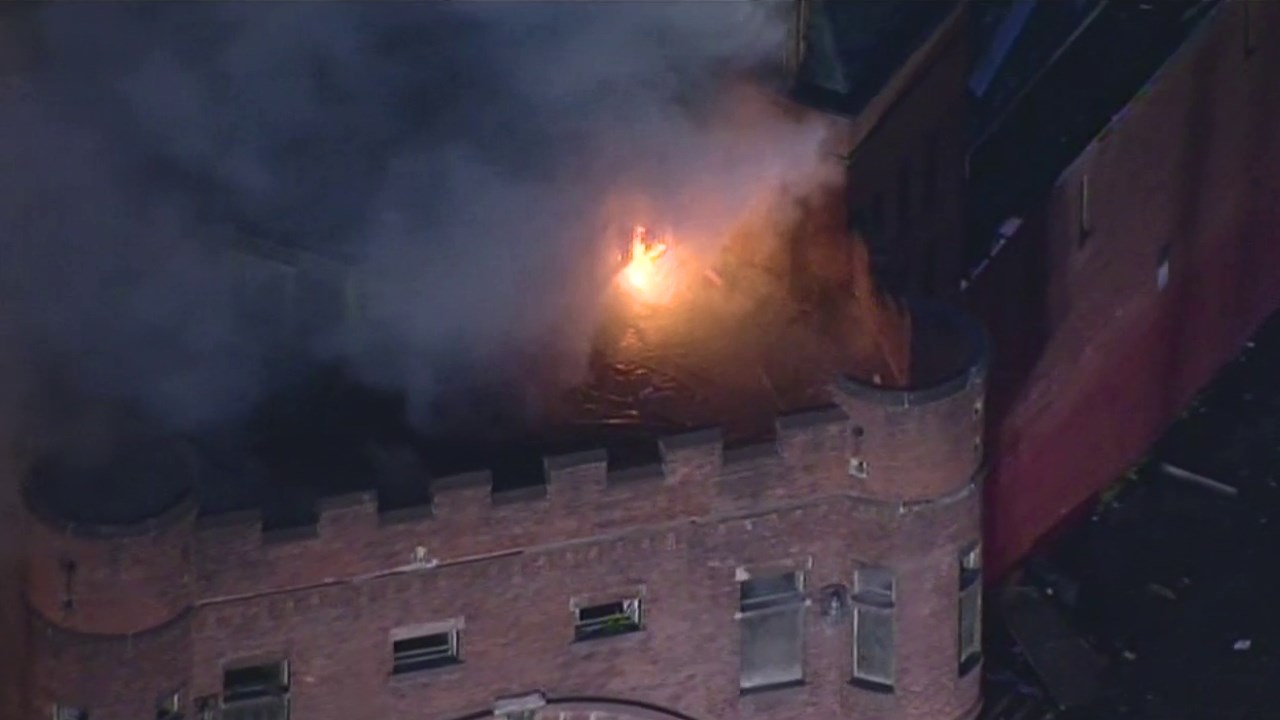 One firefighter injured his back. Firefighters were mostly battling the blaze from outside the building. Two-hundred firefighters responded.
Paterson closed a high school, four elementary schools and a pre-K because of their proximity to the fire:
Eastside High (3 schools within)
School 11
School 15
Roberto Clemente
New Roberto Clemente
Madison Early Learning Center
Nearby residents were asked to keep their windows closed or to relocate to a temporary shelter. The Red Cross briefly opened a reception center at the New Roberto Clemente School for residents evacuated because of the smoke. That reception center has closed and residents can return home.
Firefighters plan to stay at the scene throughout the night to keep an eye on the fire and building. They are watching for flare ups.
The armory was built in 1896 and has not been in use since 1990.
The cause of the fire is not known.
The Associated Press contributed to this report.