HANOVER, New Jersey (WABC) -- Investigators were on the scene of a construction accident in New Jersey Thursday that killed two workers.
OSHA spokeswoman Lenore Uddyback-Forston said that an inspector has been dispatched to the work site in Hanover after the fatal accident.
First responders huddled around a large generator that toppled to the ground in the accident as they try to determine what went wrong.
"It's just so horrible, horrible thing," said contractor Doug Falone.
Construction workers were obviously lifting the large generator unit at what is to be the new home of the Whippany Fire Company Headquarters when apparently one of three large yellow straps appears to have snapped.
"One of the straps on the crane broke. And I'm not sure if it was wind or a faulty strap. The straps look pretty new. It's a big unit, a real big unit. And it is windy today," said Falcone.
Falcone, a contractor not connected to this site, heard the emergency call come in on his radio and rushed to the scene.
Newscopter 7 showed first responders frantically working on two different sides of the unit.
OSHA and other safety officials began their investigation looking for the cause along with the Morris County Prosecutors office. They have not released the identity of the workers.
"I lift air conditioning units all the time and it's a very dangerous thing to do. It's a lot of weight," said Falcone.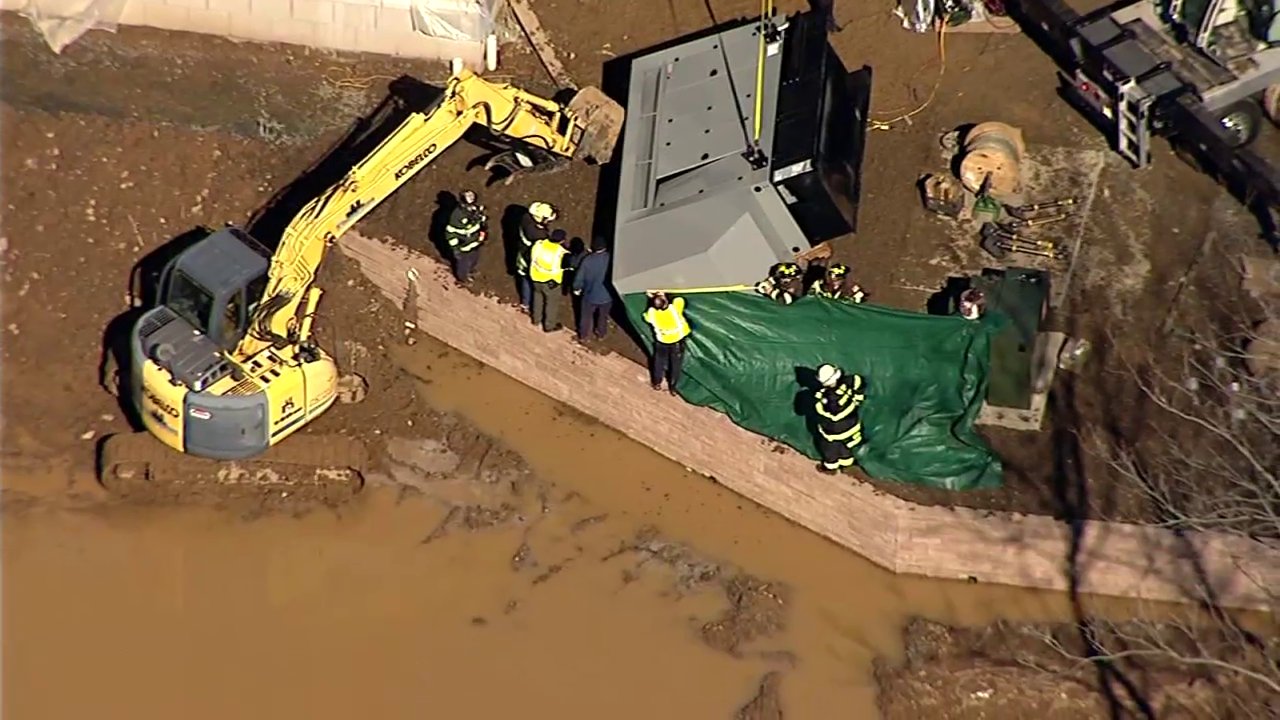 Stay with abc7NY for the latest on this developing story.