LONG BRANCH, New Jersey (WABC) -- It's a tragic loss that's left so many not only heartbroken but grappling to make sense of it all, after four lives were violently stolen just on the verge of a New Year.
Hundreds gathered Tuesday night in Long Branch, for a vigil honoring those victims, sharing sentimental memories, warm embraces, and tear-filled prayers.
The gentle glow of candles flickered in the brisk night sky Tuesday reflecting just a fraction of the broken hearts in this Long Branch community.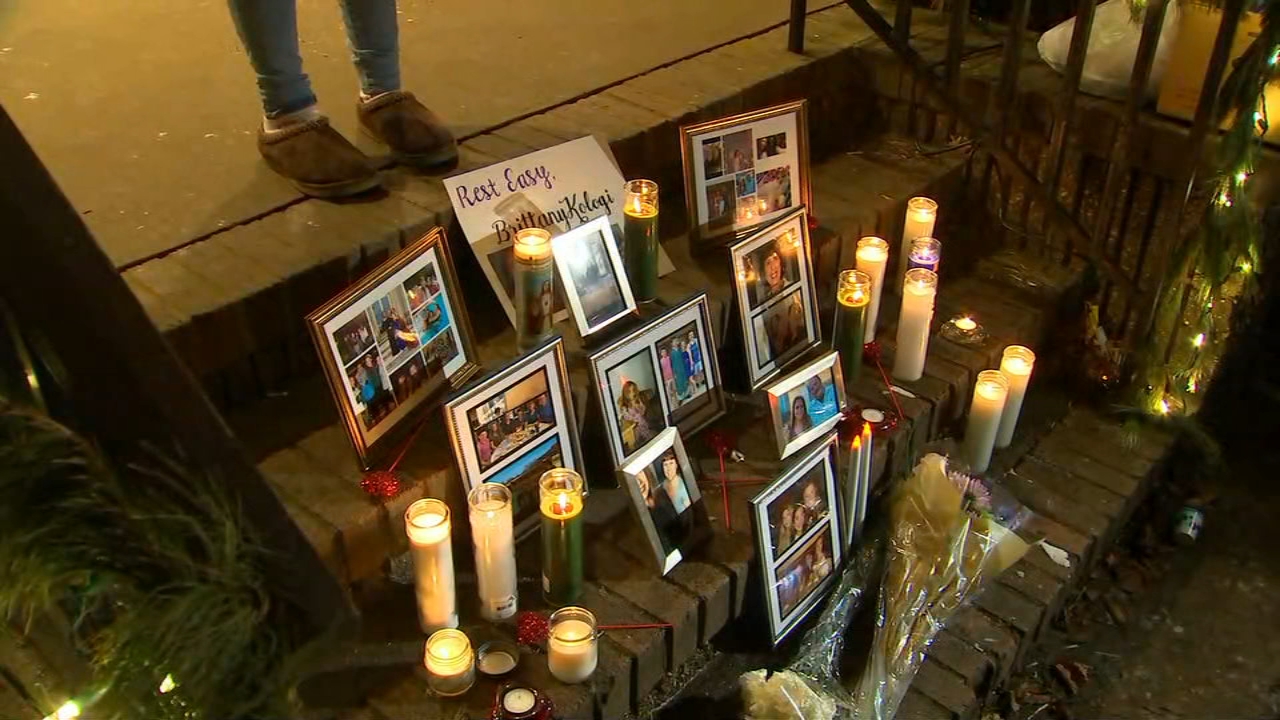 Just minutes before the New Year, police say a hail of gunfire broke out inside the home of Steven and Linda Kologi, prompting desperate 911 calls.
When first responders arrived, they discovered the couple dead along with their 18-year-old daughter Brittany and family friend Mary Shulz, 70.
The 16-year-old shooter, who is not being identified because of his age, was taken into custody without incident and is now facing four counts of murder.
It's an immeasurable loss that has loved ones and friends lost in a haze of agony.
Through song, shared memories, and tight embraces, mourners vowed to continuing supporting one another and honoring the victims' legacies.
Authorities said they still don't know why the alleged incident happened, even as it emerged the family was facing financial hardship.
"At this point, we don't have a motive," Monmouth County prosecutor Chris Gramiccioni said.
Five months before they were allegedly shot by their son, Steve and Linda Kologi were notified they were facing foreclosure on their home, court records showed. Then, in December, their lender asked a judge to declare the couple in default on a 2006 mortgage.
The couple filed for bankruptcy in 2009, bankruptcy court documents showed. The Kologis listed income from his job as a mailman and $72,000 in credit card debt and a $15,000 car lease.
Even though this case happened in Monmouth County, the 16-year-old shooter is being held in the Middlesex Juvenile Detention Center.
His retention hearing is scheduled for Wednesday at 11 a.m.
----------
*
More New Jersey news
*
Send us a news tip
*
Download the abc7NY app for breaking news alerts