FLUSHING, Queens (WABC) -- Flushing Meadows-Corona Park is one of the most 'dangerous' parks in New York, and the increase in violent crimes has park-goers on edge, and many say they're opting to stay in groups.
New York City Park Advocates say violent crime has increased 23 percent in the last nine months, compared to the previous nine months.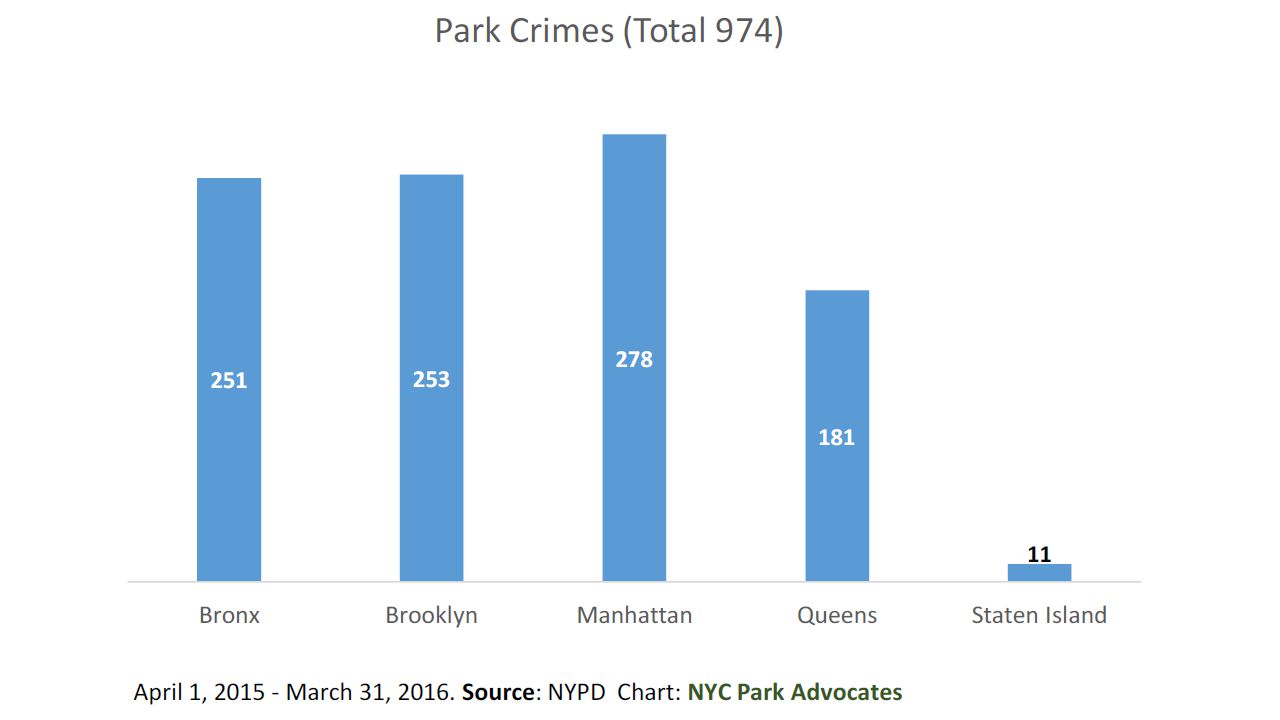 "It's supposed to be fun, but obviously the world is changing. It's not like we used to know it, and anything can happen," says Thomas Holloway.
In the last nine months at city parks:
- Six people were murdered
- Fourteen people were raped
- 143 were victims of felony assaults
- 254 were robbed
"The only dedicated full-time park police are the Park Enforcement Patrol - they patrol the parks," says NYC Park Advocates President Geoffrey Croft.
Croft says increased safety measures are necessary.
"For years, we've been calling on the mayor and the City Council to dramatically increase our park police, and we've been told over and over again that protecting parks and the people in parks is not a priority, and that's absolutely shameful," he added.
Croft says crime stats suggest that some of the most dangerous parks when it comes to violent crimes are Flushing Meadows-Corona Park, Claremont Park, Crotona Park in the Bronx, and Riverside Park.
It's a situation that has some telling Eyewitness News that a picnic in the park should not come with a side of fear.
"I think it's just enjoyable to go with your family, especially when you don't have school," says Skie Holloway.
The crime numbers do not include Central Park, which has its own police precinct.
The mayor's office released a statement Monday saying, "Crime across the city is at an all-time low, and crimes in parks remain rare. Just like they do on the streets, NYPD is focusing resources on trouble spots using a model of precision policing that has made our city the safest big city in America."