NEWARK, N.J. -- Four workers were injured when a hangar at Newark Liberty International Airport already under demolition partially collapsed Wednesday.
The workers were demolishing an old United Airlines hangar on Brewster Road when a portion collapsed on top of them.
This was the view from NewsCopter 7: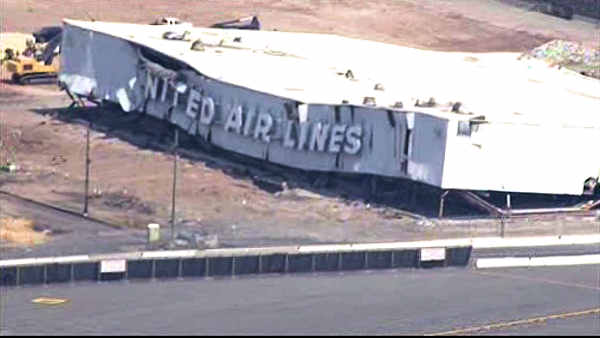 The building was being prepped for a demolition scheduled for Thursday.
Nine workers were inside the building when it collapsed, and all were able to escape.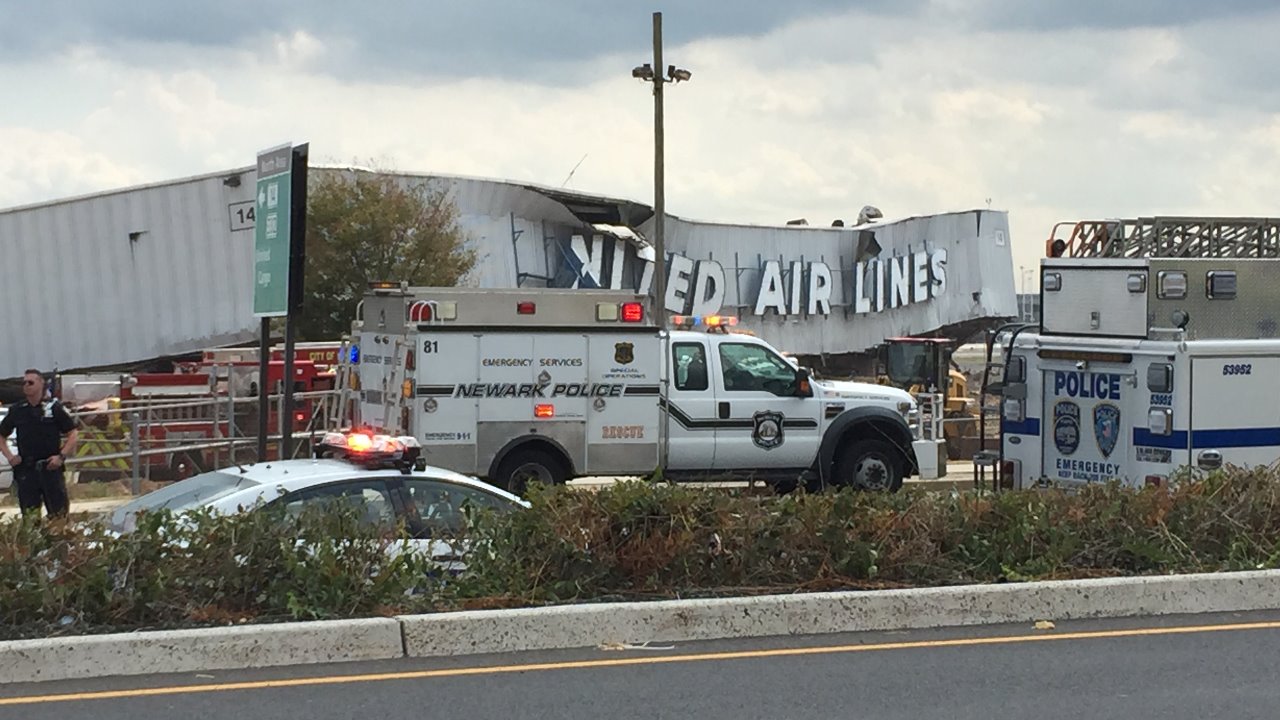 Two of the four workers hurt in the incident were seriously injured but are expected to survive.
Last year, United Airlines opened a 90,000-square-foot maintenance hangar at Newark Airport to house its new Dreamliners and Airbus wide-body jets, which are scheduled to go into service in 2018.
The old building, known as Hangar 14 or Building 332, hosted President Nixon in May 1971 and other dignitaries over the decades.