MIDTOWN, N.Y. (WABC) -- One construction worker was killed, another injured after an internal collapse of a Midtown building under demolition.
A large section of ceiling collapsed inside the building on West 38th Street between Fifth and Sixth avenues at around 10:30 a.m. Friday. It appears the ceiling was in the rear of the building and fell through several floors, killing one.
The injured worker was trapped under debris for three hours before rescue teams pulled his body out. On Saturday, he was in serious condition.
As many as 19 construction workers were in the building at the time of the collapse, but all appear accounted for.
Here's a photo of the injured worker being taken away:
Dogs were used to search the site to make sure there are no other workers trapped in the debris.
The collapse is inside an eight-story building undergoing a gut demolition. A stop-work order has been issued at the site.
Here is video of the scene, courtesy of JayEng@CooperElectricSupply:
And here's a look at the scene from Ray Hennessey / Twitter: @Hennesseyedit: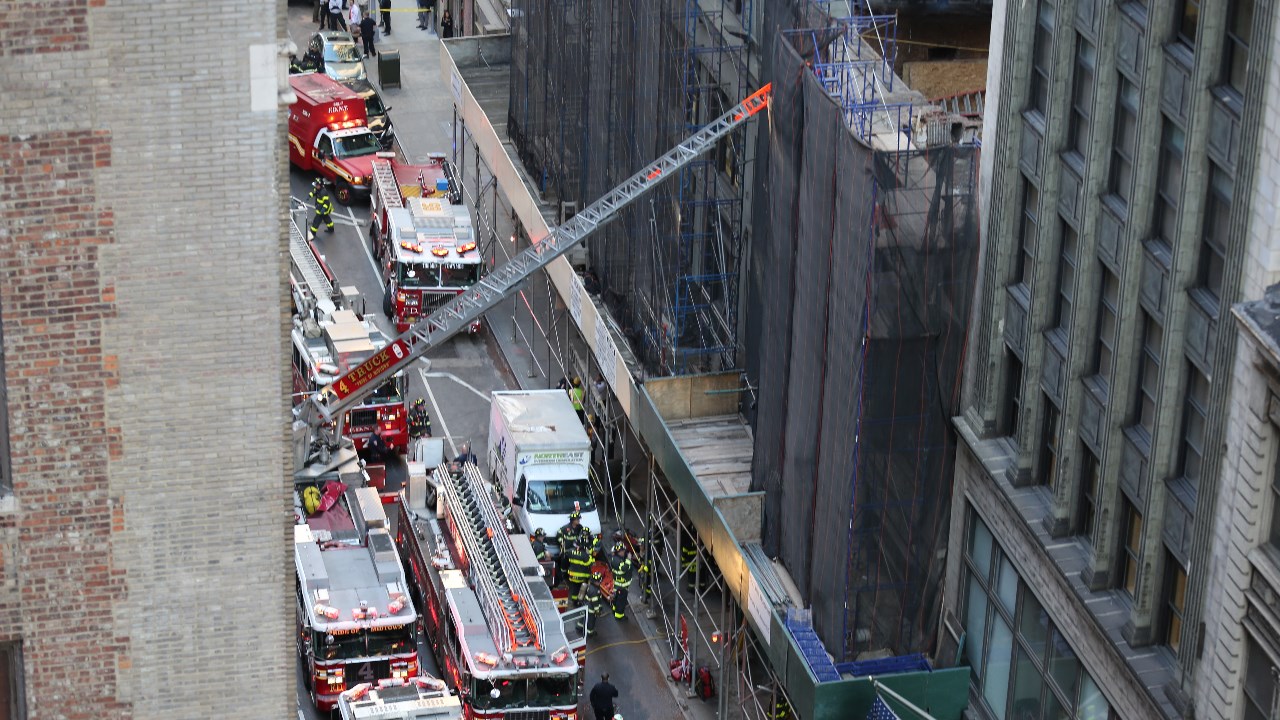 The building, under demolition since 2012, is the future site of the Aloft New York Midtown Hotel, a 27-story hotel. It was purchased for $12 million.
Building owner Fortuna Realty Group declined to comment and referred calls to a demolition company.
The demolition firm, Northeast Service Interiors, said no one was immediately available to comment.
The Associated Press contributed to this story.