LINDEN, New Jersey (WABC) -- Police have charged two juveniles with arson and criminal mischief in connection with a fire that destroyed a playground in New Jersey Sunday afternoon.
The boys, both from Linden, are 11 and 13 years old. They have been released to their parents pending an appearance in juvenile court.
The fire was first reported at about 4:30 p.m. at Wales Park on West Curtis Street in Linden and was labeled as suspicious.
Firefighters were met with heavy smoke and flames but were able to extinguish the blaze within a few minutes.
"You have a very spectacular fire that creates a lot of smoke," said Linden Fire Chief Joe Dooley.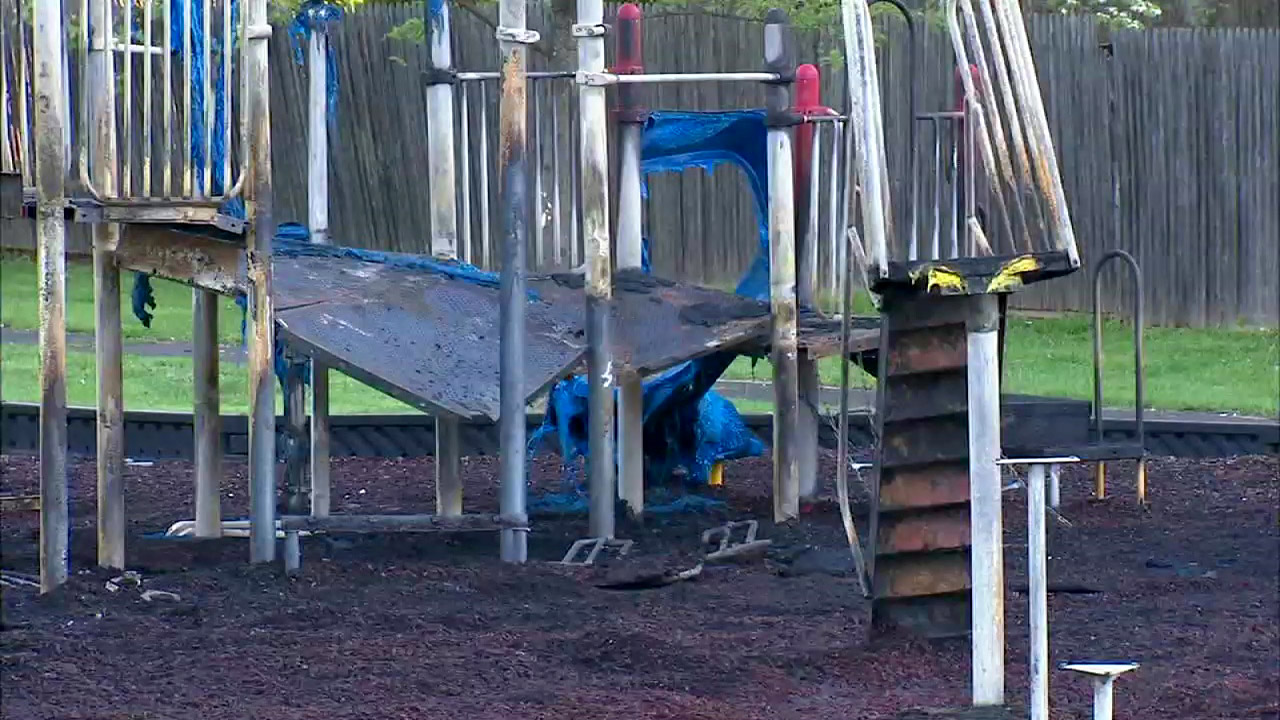 The $80,000 playground was completely destroyed, with the bulk of the damage occurring in the jungle gym, which was left burned and twisted with melted slides and charred swings.
The playground's plastic structure and rubber floor allowed the fire to burn bigger and longer.
"The plastic and rubber were burned very hot, but there isn't a lot of fuel," said Dooley.
Firefighters suspected arson early on.
"The two juveniles had left the scene and returned to the scene, and witnesses in the area identified them as being in the park at the time the fire started," said Linden Police Lt. Christopher Gunther.
A neighbor's surveillance camera showed the boys in the park and then casually riding away minutes before the fire escalated.
"The circumstances surrounding how or why they did that is still under investigation," said Lt. Gunther.
"This unfortunately is a very sad day in our town, upwards of $80,000 in damage," said Linden Mayor Derek Armstead.
City officials say it could be a year before the playground is replaced and the boys' parents could be held financially responsible.