NORWOOD, Bronx (WABC) -- Two suspects have been arrested in connection with deliberately setting a fire at a cafe in the Bronx on Mother's Day.
Authorities say 48-year-old Robert McCurdy and 52-year-old John Teelan were arrested by fire marshals on Friday for setting a fire on the rear entrance of the Woodlawn Cafe on 3700 Jerome Avenue. In the process, they also set themselves on fire.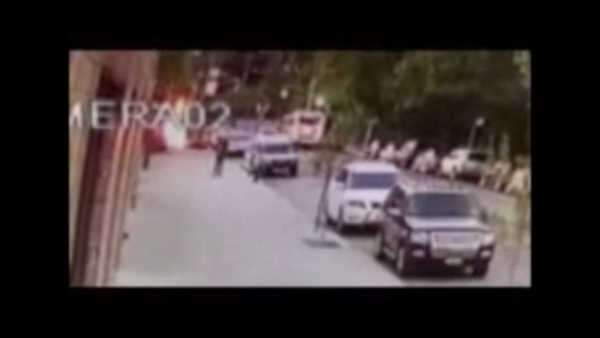 After getting into an argument, both suspects were asked to leave the café earlier in the evening. Around 8 p.m. on May 8th, the suspects allegedly returned with a cooler filled with gasoline, which they then splashed onto the building and lit on fire. The restaurant was open at the time with numerous customers still inside.
A nearby FDNY EMS officer saw the flames break out, and notified FDNY, and responded to the scene. No one was injured - including the two suspects.
Following an extensive investigation, both McCurdy and Teelan were arrested and charged with second degree arson, reckless endangerment, and criminal mischief.