CENTRAL ISLIP, Long Island (WABC) -- Two firefighters and one other person were hurt as flames ripped through a home on Long Island.
The fire started at about 2 a.m. in a two-story home in Bushwick Avenue in Central Islip.
7 occupants inside the home heard their smoke detectors go off and were able to make it out safely.
Firefighters were met with intense flames, and one of them fell when a staircase collapsed. He was pulled out by a fellow firefighter.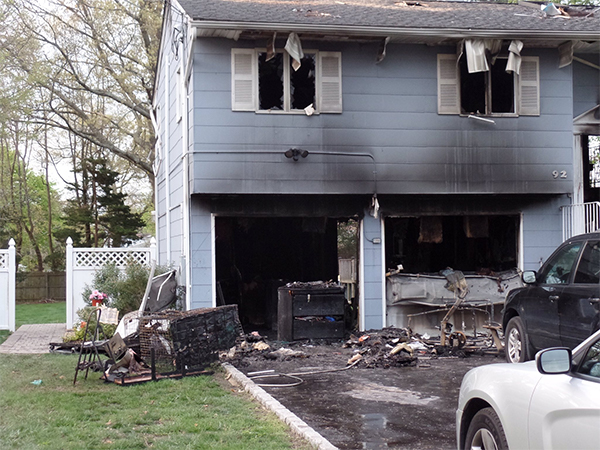 The two injured firefighters were taken to Stony Brook University Medical Center.
One occupant of the home was treated for smoke inhalation. None of the injuries are life-threatening.
The fire is believed to be electrical, and is not considered suspicious.