LINDEN, New Jersey (WABC) --
Police in New Jersey say a car crashed into another vehicle and then continued into a house early Sunday morning, but no one was seriously injured.
The accident happened at about 4:30 a.m. on Woodlawn Avenue in Linden.
According to initial reports, the vehicle was traveling north on Woodlawn Avenue when the driver failed to turn and continued straight into a driveway at the dead-end of the street.
The vehicle collided with a car parked in the driveway and then went into the house, police said.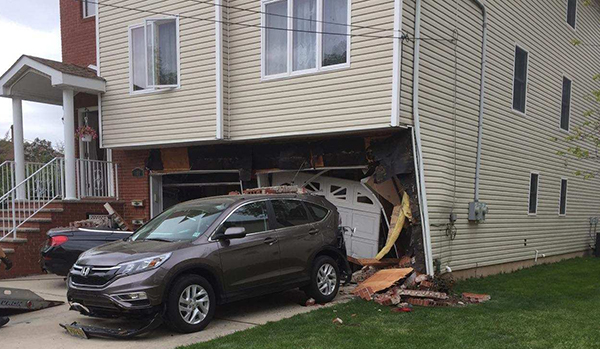 First responders safely evacuated three residents from the two-family home, which was deemed usafe by Fire Department Officials due to structural damage.
The vehicle driver and passenger were treated on the scene for minor injuries. The residents of the home were not hurt.
The incident remains under investigation, though no criminal charges are expected.
Anyone with information is asked to contact the Linden Police Traffic Bureau at (908) 474-8505.