LOWER MANHATTAN, New York (WABC) -- Two workers were rescued after their scaffolding became stuck high above the ground on the side of a Lower Manhattan building Tuesday morning.
The incident happened at about 9:50 a.m. at 33 Maiden Lane - located near the intersection of Nassau Street.
The FDNY said the two workers are window washers and their scaffold experienced a mechanical malfunction.
The scaffolding was just above the 16th floor and was tilting down. Rescue workers lowered down ropes and the two workers were secured.
Here's a wider look at the scene: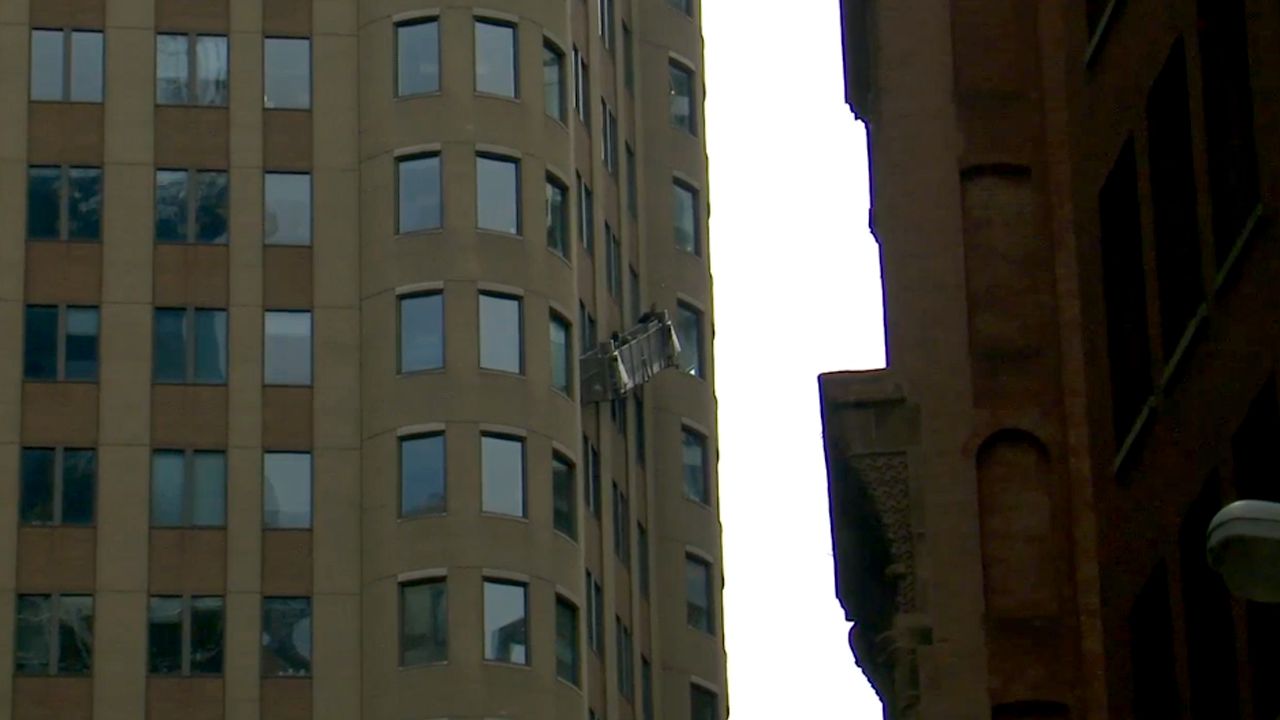 Firefighters then cut holes through the glass to bring the workers into the building through the window. They were brought to safety by about 10:30 a.m.
Neither worker appeared to be injured.