ENGLEWOOD CLIFFS, New Jersey (WABC) -- Authorities say 27 nuns and two priests were evacuated as fire swept through a building in their religious retirement community in Englewood Cliffs, New Jersey, Wednesday morning.
The fire started in a garage as nearly everyone gathered for Mass on the campus of St. Michael's Villa around 7 a.m., in a building that dates back to 1897. The garage was located immediately next to the building that houses the retirement home and infirmary.
"Every floor has sustained some damage," Englewood Police Chief Michael Cioffi said. "There is water damage. There is damage that we had to vent to get air in there, and there is damage because it was a fire that went up to the fourth floor."
The blaze was reportedly sparked by a compressor in the two-story utility building. Police arrived on the scene and knocked on doors to alert the Sisters of St. Joseph's of Peace to the fire, which got into the elevator shaft and made its way up to the fourth floor. Many left with just the clothes they had on, and several of the sisters were given temporary oxygen masks to wear as they left the building.
"The firemen were there in five minutes or less, and we all followed them," Sister Francis Scanlon said. "We got out the back and went over to the college."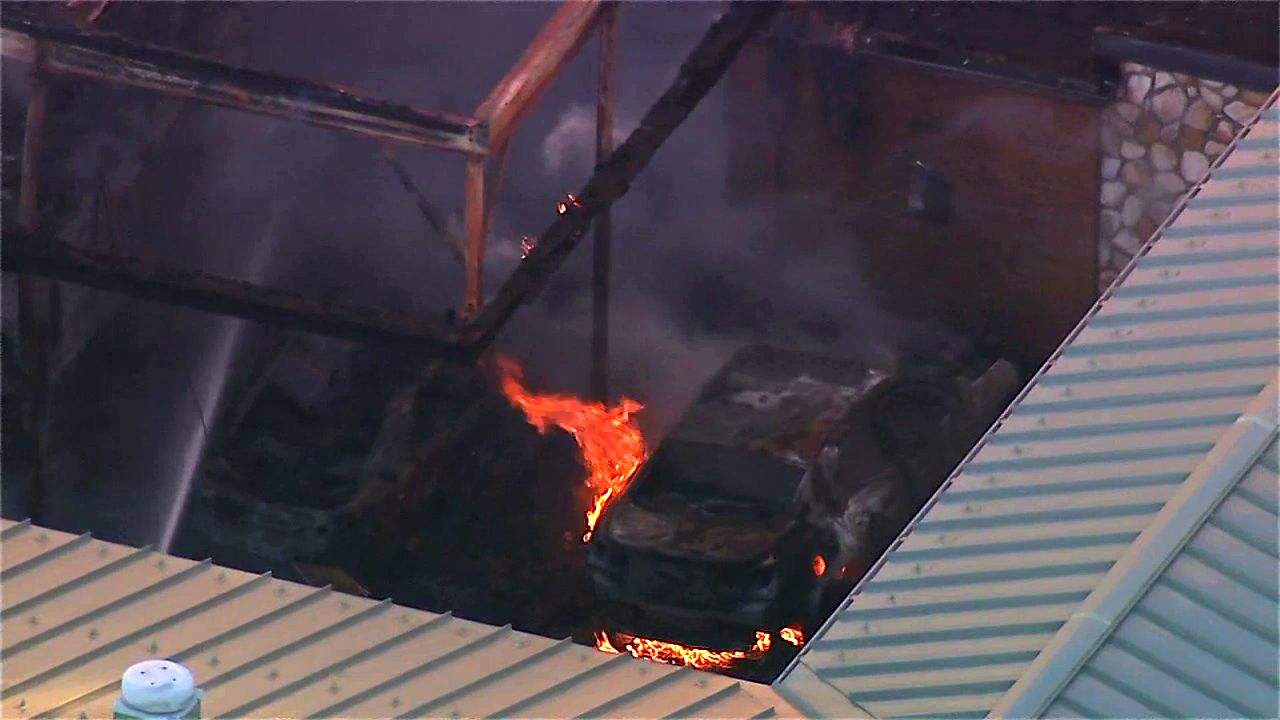 The nuns, one of whom is 97, were moved to a gym that is part of a section of the campus that is leased by St. Peter's University.
"They are being dispersed to different facilities right now," Englewood Cliffs Mayor Mario Kranjac said. "Until the building is back in condition to be habitable again."
No injuries were reported, but a cat owned by one of the nuns died. A Labrador named Charlie survived.
Palisades Parkway police and Englewood Cliffs police evacuated St. Peter's, which canceled classes at the satellite campus.
The facility is primarily used for adult and evening classes. No students live on the campus, and classes begin after 4 p.m. The school itself was not damaged.