VINEGAR HILL, Brooklyn (WABC) -- Firefighters rescued a Con Edison employee and three private contractors after they became stuck in an elevator hundreds of feet underground at a power plant in Brooklyn early Wednesday morning.
The FDNY said the elevator got stuck 220 feet below the ground at 7:40 a.m. inside the Hudson Avenue Generating Station in Vinegar Hill.
The workers suffered minor injuries because the elevator stopped abruptly.
"None of them were suffering from life threatening injuries, but we knew it would be a long and arduous procedure to extricate them safely," FDNY Brooklyn Borough Commander Chief Wayne Cartwright said.
Con Ed says the workers were one-by-one put in a harness and pulled up the shaft by members of the FDNY. Two firefighters climbed down by ladder and another was lowered down before they could begin.
"We set up a rope and it's basically used like an elevator, so it goes over a pulley and down into the shaft," Lt. Sean Parker with the FDNY said.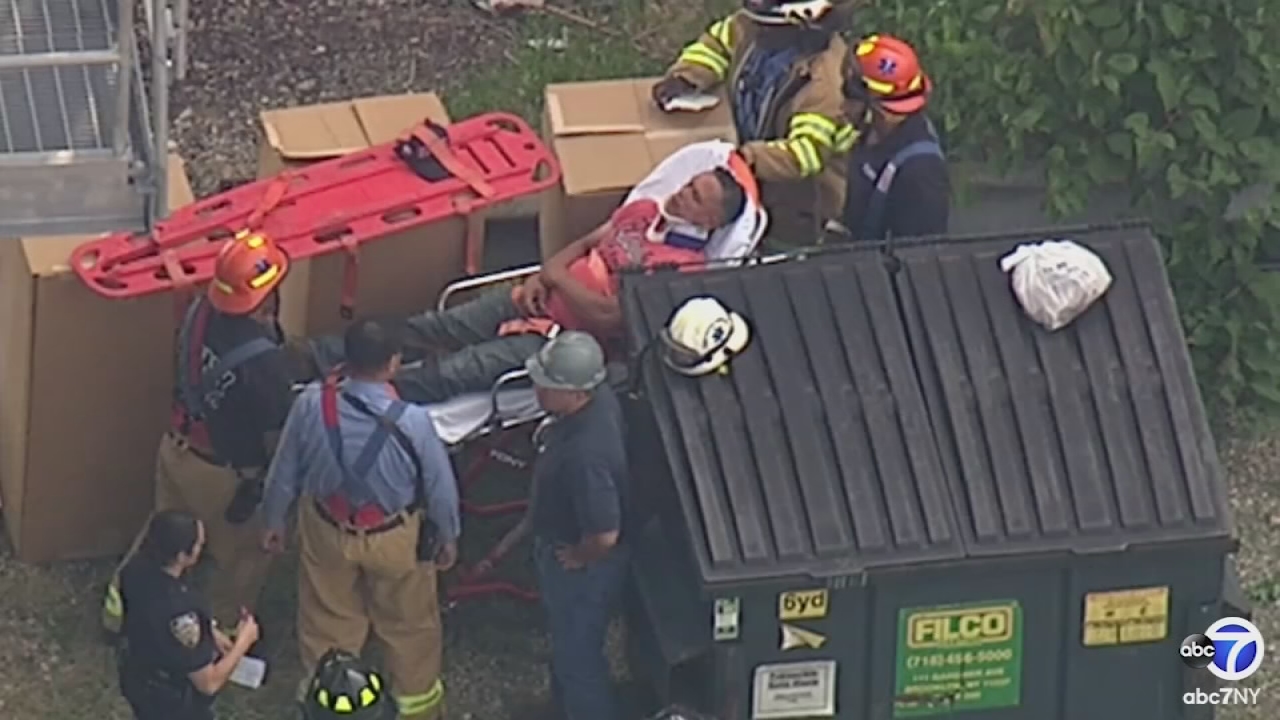 All were rescued shortly before 11 a.m. following nearly a three-hour ordeal.
ConEd is investigating what caused the elevator to get stuck, but offered high praise to the FDNY for their rescue effort.
"Members of the FDNY showed once again today why they are the best at what they do. City firefighters safely rescued four individuals - one of our employees and three contractors - who became trapped in an elevator approximately 200 feet below ground this morning. We are grateful for their efforts and the assistance of all emergency responders who participated in this rescue," the company said in a written statement.