CROTONA PARK EAST, Bronx (WABC) -- A 5-year-old boy fell from a 5th floor window in the Bronx on Tuesday night.
It happened just before 7:30 p.m. on Bristow Street in Crotona Park East.
It was as horrifying as it was sudden. Thomas Santiago was sitting in his apartment when he says he heard the child scream.
"I just heard the banging, and a child fell out the window or something like that. I heard the scream and that's about it. That's when the ambulance and everybody showed up," Santiago said.
The boy had fallen from the 5th floor, landing in the alley on the side of the building.
The child's mother was inconsolable.
An ambulance rushed the boy to Lincoln Hospital in serious condition.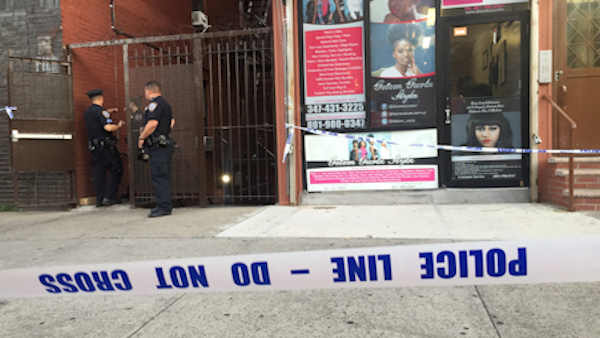 It was a harrowing scene that left neighbors praying.
"It was frightening, it was scary, you know, to see a little baby laying on the ground. It was scary," a neighbor said.