BUFFALO, New York (WABC) -- Authorities in Buffalo remain tight-lipped about their investigation into the suspicious death of a college student from Brooklyn.
21-year-old Bradley Doyley died Thursday in a possible Alpha Phi Alpha fraternity hazing. The Erie County Medical Examiner did not release the autopsy results due to an ongoing investigation.
Buffalo State President Katherine Conway-Turner said the Buffalo police were investigating an allegation of hazing off campus. In the meantime, the fraternity has been suspended by both the college and the fraternity's national governing body.
The college provided no details on the cause of death or type of hazing.
Doyley was a former member of the men's basketball team at the college, which is part of the State University of New York system. "He had a great spirit," said head coach Fajri Ansari. "We still considered him part of our family. He was a great teammate."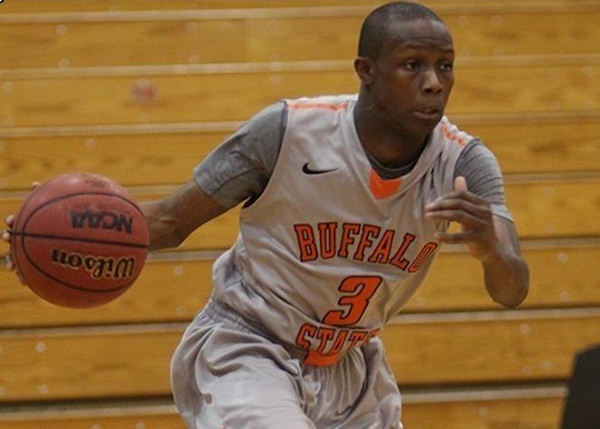 Before they played Friday night at Buffalo State, they prayed, and there was a moment of silence.
"I don't believe it was his time to go, he was one of the nicest guys I knew," Doyle's friend said.
Doyley grew up in Brooklyn. His family recently moved away, but their former tenant Michael Panton says Bradley was quiet, friendly, loved reggae music and his family.
"His loss will undoubtedly be felt throughout our community. My heart goes out to his cherished family and friends," said Katherine Conway-Turner, Buffalo State College President. "Please join me in keeping the Doyley family and friends in your thoughts and prayers."
Bradley was a business major and on track to graduate this spring.
Alpha Phi Alpha hasn't responded to emailed requests for comment sent to its national headquarters.
(The Associated Press contributed to this report)