REGO PARK, Queens (WABC) -- Bank customers were waiting Tuesday to see if their valued belongings were safe after thieves cut a hole in the roof of a bank over the weekend, accessing the vault inside.
"I don't know how they had so much time to empty the vault and take so much," said Dina Golanbri, a bank customer.
This is bank job number 10: Maspeth Federal Savings on Woodhaven Boulevard in Rego Park, Queens.
Police say the experienced robbers cut off the surveillance cameras and alarms before dropping down from the roof into the bank vault at some point over the weekend.
Longtime customers showed up Tuesday morning to find the branch still closed and still a crime scene.
"People around here are all foreigners and they trust the bank. Some people lost everything," Golanbri said.
Eyewitness News has learned that in
10 heists that date back to January 2011
; the thieves cut holes into either the roof or the wall to gain entry into banks.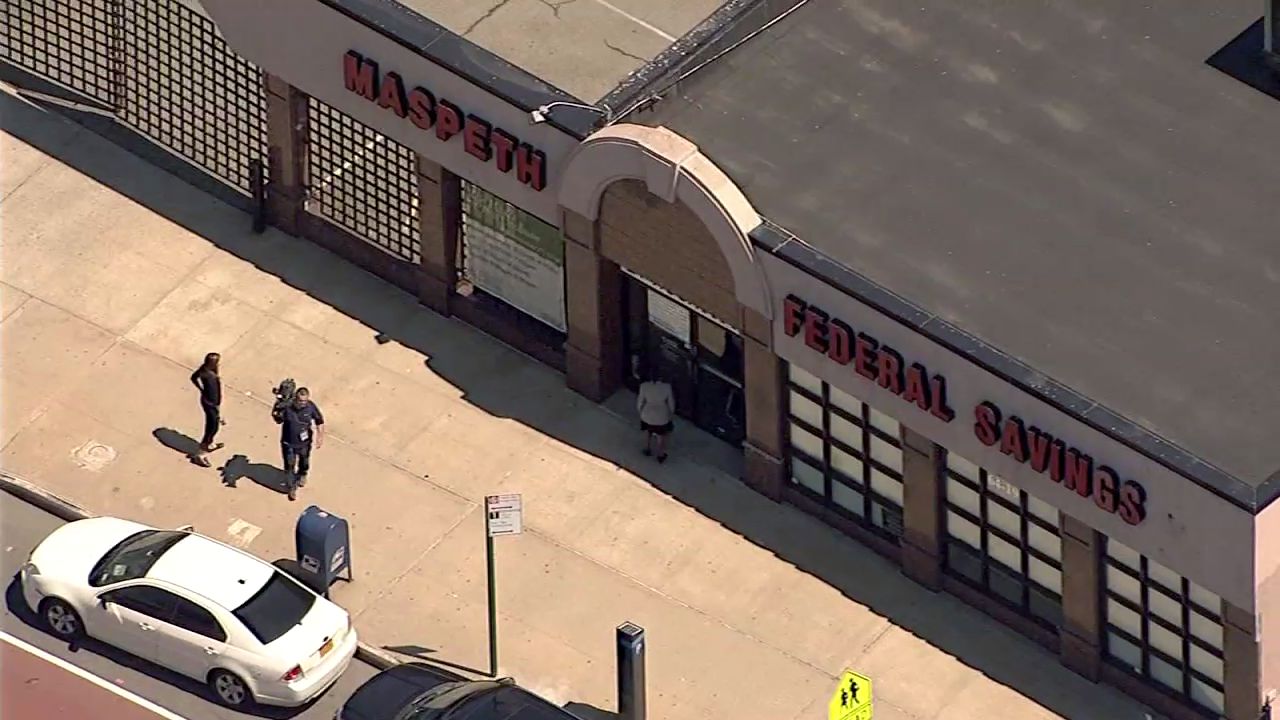 Five times they left empty handed, but investigators believe the robbery last month at HSBC on 13th in Brooklyn was probably committed by the same group. They cut a hole in the roof there and took more than $400,000 cash and emptied 100 safety deposit boxes.
"It's such a nice neighborhood bank, you would never think about it, you know," said Helen Heptig, a bank customer.
At Maspeth Federal, a total of 50 boxes were compromised. From Newscopter 7, you could see them clearly sitting out on the roof. Exactly which customers are affected is still not known.
"Is it possible that they may have missed my box, or did they take all the boxes, or what, I don't know," said Frank Mignoli, a bank customer.
"We want to know if our boxes weren't touched, how can we find out? Can we get in touch, can we get the things out?" said Jessice Askari, a bank customer. null