TARRYTOWN, New York (WABC) -- Search teams are continuing to search the Hudson River Sunday in hopes of finding the two people who remain missing after a deadly tugboat crash near the Tappan Zee Bridge.
The conditions in the Hudson River were too treacherous for rescue teams to continue Saturday night. NYPD and state police dive teams arrived early Saturday morning, but couldn't go underwater to search for two missing men until 7:30 p.m.
While the underwater search only lasted ten minutes, officials say even that attempt put their divers in harm's way.
"The currents are moving very quickly, so once someone enters the water, the water wants to drag them downstream at a pretty high speed. It's not safe for us to continue below the surface of the water," said Lt. James Luciano.
At 5:20 Saturday morning, a tugboat crashed into a stationary construction barge in the Hudson River where the new Tappan Zee Bridge is being built. The tugboat was not working on the bridge project.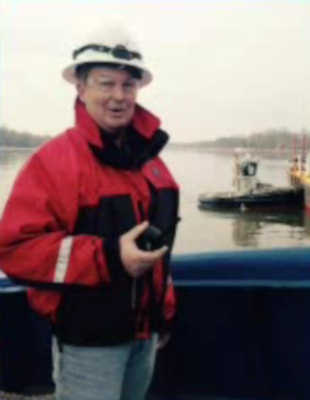 62-year-old Paul Amon of Bayville, New Jersey was killed. The others on board the tugboat remain missing. Officials say their 90-foot tugboat quickly took on water and sank within minutes.
"He loved the water, loved his family. Anything to do with the water - fishing, sailing. He was just happy to provide so his family could do what they wanted to do, and keep living on the water," said Amon's daughter, Ericka.
She says the Navy veteran was on vacation but got called back to work.
Governor Andrew Cuomo went out onto the water to tour the scene, and met with one of the families.
"This is a 29-year-old who had his whole life ahead of him, and was supposed to come home. (He) wound up working a few more days because the company asked him to, and now it's doubtful if he'll come home at all," Governor Cuomo said.
The men left Friday night from the Albany area, and were heading to Jersey City, escorting a crane. Investigators are now trying to determine what caused the collision.
It was back in 2013 when a horrific boating accident at the very same location killed a bride-to-be and a best man two weeks before the wedding. The victim's families claimed the barge was not visible at the time of the crash, because of inadequate lighting.
"Clearly one question - was there enough lighting? How familiar were they with this part of the Hudson River?" said Westchester County Executive Rob Astorino.
The governor said the barge was illuminated at the time and it appeared to be a tragic accident.
Officials say the search will resume early Sunday morning. Divers will go underwater around 10:30 a.m. Governor Cuomo says everyone is now hoping for a miracle and a happy ending.
The new bridge is to replace an adjacent aging span that now connects Westchester and Rockland counties. Construction on the $3.9 billion project began in October 2013 and is expected to be completed by 2018. null