UPPER EAST SIDE, Manhattan (WABC) -- A building on the Upper East Side is a total loss after a fire killed one man and injured several others.
The victim has been identified as 25-year-old Lemmy Thuku.
We're also learning how perilously close a firefighter and the elderly man he was rescuing on a rope came to death.
The 106-year-old building
went up in minutes
. Now it is gutted, a shell that just two days ago was a home.
81-year-old James Duffy was rescued from his burning fifth floor apartment. He spoke to Eyewitness News from his hospital bed.
"I was praying, Jim, I said if he comes it will be a miracle, then the guy showed up at the window and he put ropes around himself and me and we went down the side of the building," Duffy said.
The dramatic rope rescue that saved Mr. Duffy's life happened as flaming debris was falling down all around them.
The fire literally burned the rope the two men were descending on.
"The lower they got, the heavier that fire got, and the fire started to burn the rope. I was very worried, and I was trying to communicate with them to get them to speed it up if I could,"
Moments after the two made it to the ground, the rope burned through.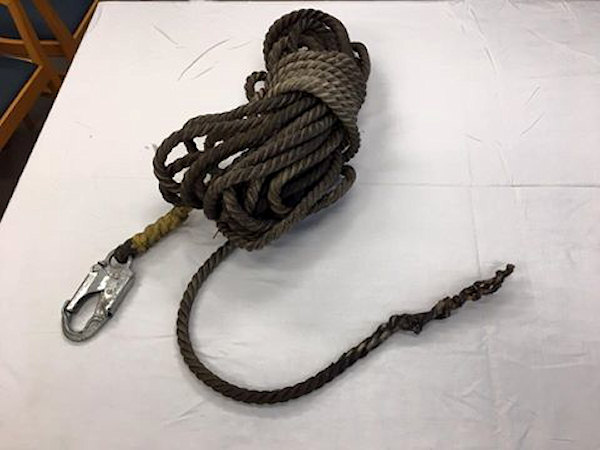 "Once we got down and I saw the rope was on fire, that was a bit intimidating," said Jim Lee, FDNY.
"Thank God for the teamwork," Mayor Bill de Blasio said.
The mayor visited to Ladder 43 Friday to thank all the men involved in the rescue Thursday.
It was a fire they will never forget, though Lee still had a big day after that.
"My daughter's fifth birthday was yesterday and I promised her that I would bring her cupcakes to school for her class, and I made sure that when talking to the press office that I could make it and the cupcakes were very good," Lee said. null