NEW YORK (WABC) -- As past investigations have found, FAA inspectors usually find more safety violations at JFK Airport in New York City than at many other large airports.
The Investigators obtained an exclusive copy of Kennedy's most recent inspection, which shows that problems with runway maintenance continues. The Port Authority says they're mostly minor violations, but one involved lights meant to keep planes from colliding NOT working.
Thousands of runway lights and signs are crucial to keeping planes at JFK Airport from colliding, but The Investigators have learned that the most recent FAA inspection found numerous safety violations.
One violation really stood out - runway guard lights, which are on the approach to a major JFK runway were broken, meaning the embedded flashing lights were not working. These guard lights are critical to preventing a pilot from mistakenly entering an active runway when planes are taking off or landing - key lights that prevent planes from colliding.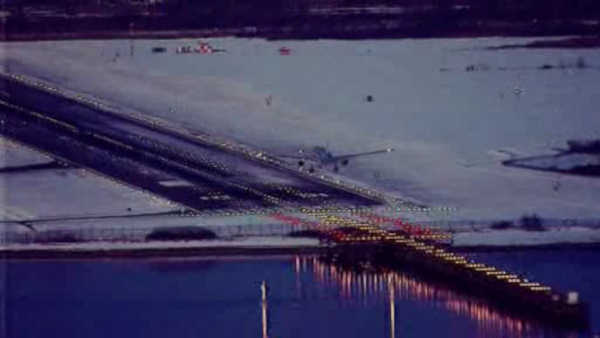 "It's a bar of lights you are talking about - one of the most dangerous parts of a taxing aircraft, the possibility of an aircraft intruding on a runway with aircraft landing or departing on that runway, which is probably the height of danger of a collision of two aircrafts," said Pilot JP Tristani.
Critical anti-collision lights are now working, according to head of airports for the Port Authority. He says the other runway deficiencies were minor.
"A cracked lens or a missing light, you know we have thousands of lights at JFK, so this is not out of the ordinary," says Thomas Bosco of Port Authority.
However, JFK had four times the number of safety violations found at a similar size airport. Inspectors at Chicago-O'Hare found just three runway violations. At JFK, inspectors found 12 violations, involving broken runway lights and runway signs and markings that were either incorrect or missing.
Bosco
:
"You say it's high, I don't say it's high."
Jim Hoffer
:
"Well, it's four times more than Chicago O'Hare, which is actually a larger airport."
Bosco
:
"Again, you bring the same inspector to Kennedy, and have him do the inspection."
Hoffer
:
"So you just had a tough inspector. O'Hare didn't, is that what you're saying?"
Bosco
:
"No, I'm not saying that at all, I'm just saying that there's subjectivity involved when it comes to an FAA inspector, and what they write up, and what they don't."
Year after year, JFK has racked up far higher safety deficiencies than similar-size airports. Past investigations by Eyewitness News have documented long stretches of dark taxiways and smoldering underground electrical cables.
"It's the content of the deficiencies - they are a serious compromising of safety that can involve aircraft movements that could end up very easily in a catastrophe," adds Tristani.
The Port Authority says all the safety violations have been corrected, adding they inspect all runways daily, and if there is a problem that does not meet safety standards, they close them until fixed.
In the course of this investigation, Eyewitness News learned that last month, a loose bolt from a runway light punctured a tire of a commercial jet as it landed at JFK, forcing the runway to close for hours. One pilot said it is a sign that problems still exist.