WEST NEW BRIGHTON, Staten Island (WABC) -- A patient turned into a hero on Sunday when a prisoner assaulted a police officer, and made a grab for the officer's gun. The patient talked exclusively to Eyewitness News.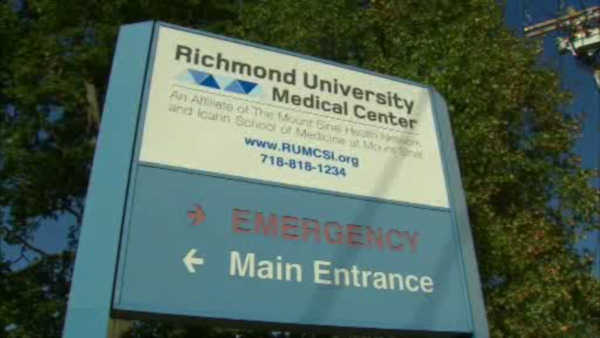 It was 7:30 Sunday morning at Richmond University Medical Center. Authorities reported that a 36-year-old prisoner who was brought to the hospital to be admitted suddenly attacked the female officer who was guarding him, threw her to the ground and then grabbed her gun.
"I ran into the room. The police officer on the floor, face down, gentleman on top of her, hand on her gun," says Rafael Muniz.
42-year-old Muniz, a patient at the hospital says he heard the officer cry for help, and immediately grabbed the prisoner's arm.
"My other hand was on top of his hand on top of the gun," adds Muniz.
As Muniz demonstrated with an Eyewitness News photographer, he says the critical point was convincing the prisoner to let go of the officer's gun.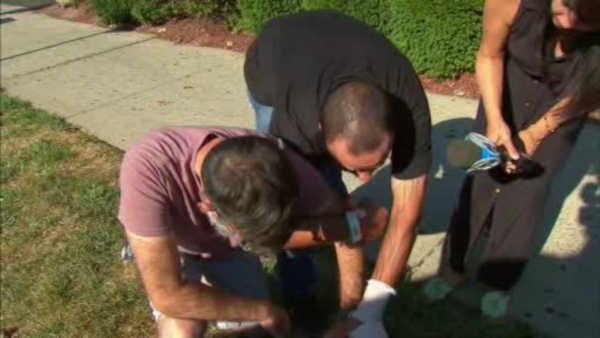 "He had a moment of clarity, looked at me, and I said 'you don't have to do it'," says Muniz, "his reply was 'but I have my finger on the trigger'. I told him 'just take it off the trigger' - after the second time, he did."
By then, Muniz says other officers arrived and handcuffed the prisoner. 36-year-old Dante Martin was arrested three days ago for a weapons offense. Now he is looking at attempted murder of a police officer.
As for the female officer, Eyewitness News is told she is a rookie. She was punched in the stomach, and her hands were cut. Officials are adamant to point out that her gun never fully left her holster.
Muniz tells Eyewitness News he was in the hospital this past week for an infected hand. He will be discharged Monday, is grateful his hand is healed and that no one was shot. There has been no response from the hospital.