HAMILTON HEIGHTS, Manhattan (WABC) --
In video obtained exclusively by Eyewitness News, you can see the makings of a brutal attack on the subway in Manhattan.
Eyewitnesses say the suspect had been harassing a passenger who is sitting out of view in the video.
Richard Reyes is the man who got involved.
"I've always been somebody to stop things. It's just never escalated to this. I've always been able to diffuse the situation," Reyes said.
This time was different.
The video shows the assailant gets right in Reyes' face. Then there's a hard punch and a knife comes into view.
"He pulled out a blade. I didn't see the blade, but I felt it," Reyes said. "As I was tackling him to the ground, he stabbed me three times in the back."
It happened
Friday on an uptown 1 train
as it pulled into the 145th Street Station.
When it was over, Reyes had three stab wounds in his back and the knife sliced right through his leather jacket.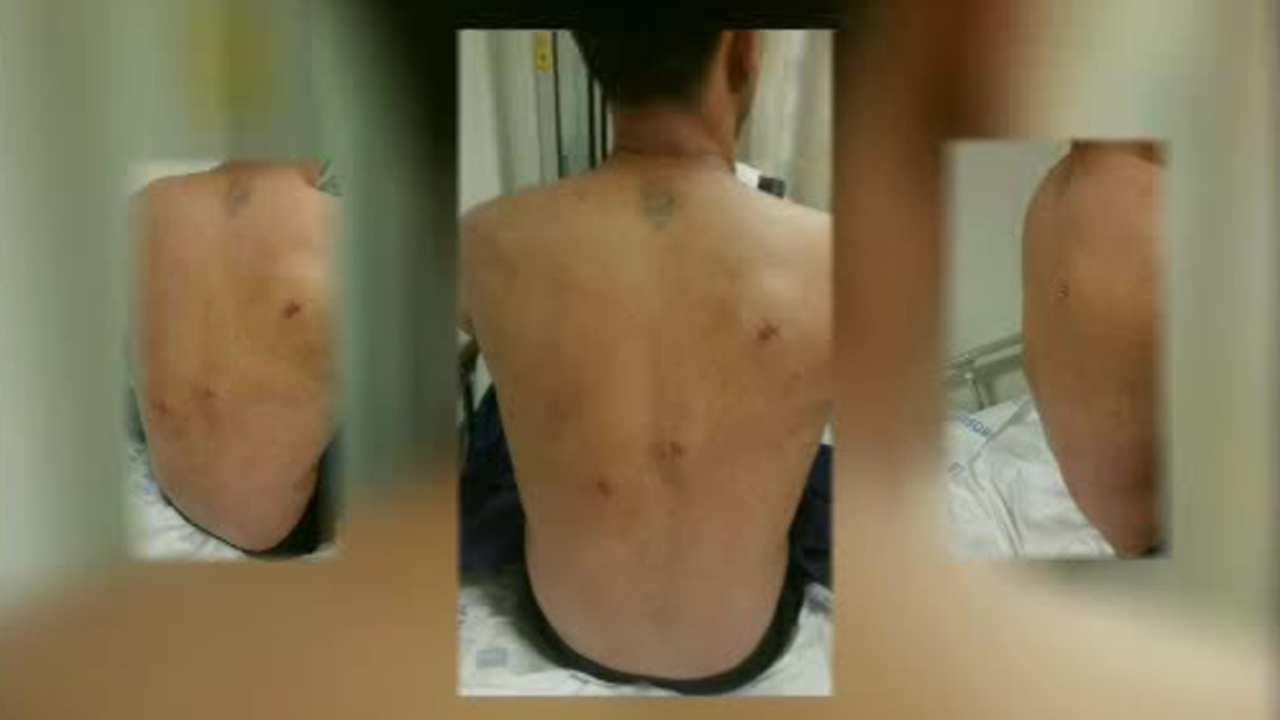 Police released this
grainy surveillance
video of the attacker, but it's much clearer in the exclusive video.
Reyes hopes someone calls in the tip that can catch this man, before he picks another fight and hurts someone else.
"I don't wish bad on nobody, you know what I'm saying?" Reyes said. "If he does his time that'd be great, but I hope he just really gets his help and rethinks life a little bit."