PARK SLOPE, Brooklyn (WABC) -- Efrain Guaman's family says after he was
violently stabbed in the gut on a crowded N train in Brooklyn
, no one came to help him, even as he was screaming in pain. Now, he is unable to breathe on his own, eat, and barely able to talk as he recovers at New York Methodist Hospital.
The stabbing was all over an iPhone. At a busy train stop in broad daylight, his aunt says witnesses just left him there.
"Everybody was looking. No one says nothing. The door opened, and he was asking for help, and nobody helped him," said the victim's aunt, Rosario Guaman.
The 33-year-old single father of a two-year-old daughter from Elmhurst, Queens never thought twice about riding the train - that is, until this vicious robbery, his family says.
Rosario says that suspect and her nephew had a brief exchange before things quickly turned ugly.
"He asked for his phone. So my nephew says 'why would I give my phone for? It's mine', and then he's like 'no, give it to me!'," she said.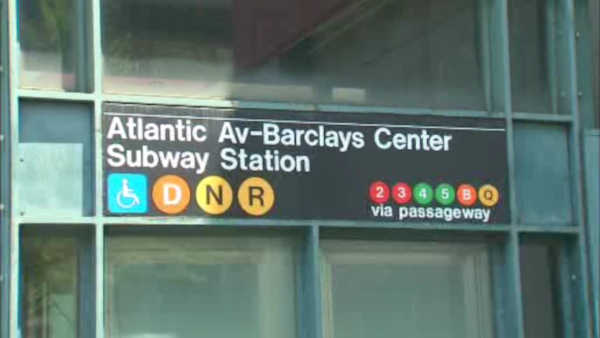 In the blink of an eye, that suspect turned violent. After plunging the knife into Efrain's gut, the suspect took off with his phone at the Atlantic Avenue station.
Struggling and bloody, Efrain managed to pull the emergency lever in the subway car, but his family says it took 30 minutes for help to arrive.
"But it's that no one came to help him as he was fighting to stay alive is what really has him shaken," said the victim's uncle, Lorenzo Guaman, "he says there was a lot of people around him. He says he was bleeding all from the stomach, and nobody cares about that."
Efrain will be in the hospital for at least four more days as he recovers. His attacker is still on the loose.
The suspect is described as an 18-year-old man with a neck tattoo, approximately 5'5" with a thin build and with hair either in braids or a twist. He was wearing a gray and black jacket with white lettering on it. null