MOUNT VERNON, New York (WABC) --
For 16-year-old Phillip Anderson, it is all about routine. He has autism, and has trouble expressing himself.
"He can communicate, but not in sentences," says his mother, Cynthia Anderson.
So when Phillip didn't come home from his program on Friday night where he spends time with others his age, his family knew something was wrong.
"She kept pacing, and I'm telling her to call the police," says family friend Vinne Hardee.
After getting the call, police started searching, using helicopters and bloodhounds. Investigators reached out to the bus company responsible for transporting Phillip.
"The bus driver and the monitor said that they watched him come inside, and I'm saying 'no you didn't,'" Hardee adds.
Investigators spent hours trying to pull information from the bus monitor and driver. Using GPS, they were able to determine that the bus never stopped at Phillips's house.
It wasn't until 7:40 Saturday morning, 10 hours after Phillip was supposed to be dropped off, he was found on one of the buses.
"They brought him back here, and he was in shock," says Phillip's mother, Cynthia.
Thankfully Phillip was cold, but after being checked by a doctor, he is fine.
As for the bus driver, Laikhraj Prashad Persaud and the bus monitor, Iakua Hayqood, they are now facing charges of reckless endangerment and endangering the welfare of a child.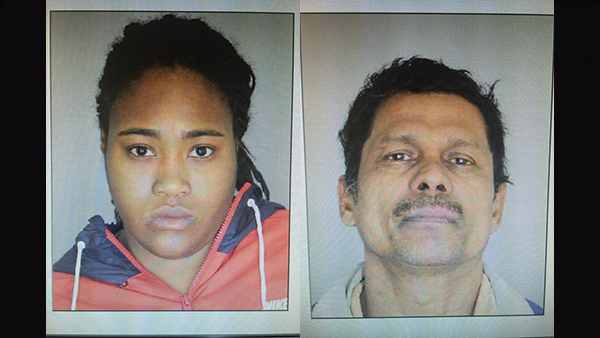 Police say their statements misdirected search efforts, placing Phillip in a substantial risk of harm.
The good news is, Phillip appears to be in good spirits, despite his cold night out. His family is praying that this incident does not happen to anyone else.