KINGS PARK, N.Y. (WABC) -- The last of four young women killed in a limousine crash on Long Island last weekend was laid to rest Friday.
Funeral services were held in Kings Park for Stephanie Belli. She was 23 years old and from Kings Park.
For many of the mourners, it was their fourth funeral in four days. Family and friends wore purple to remember a woman with a beautiful smile who lavished love on all who knew her.
Services for three of her friends, 23-year-old Brittney Schulman, of Smithtown, 24-year-old Lauren Baruch, of Smithtown, and 23-year-old Amy Gabina, of Commack, were held this week.
The four were killed when police said the limousine they were riding in was struck by a pickup truck while making a U-turn on Route 48 in Cutchogue.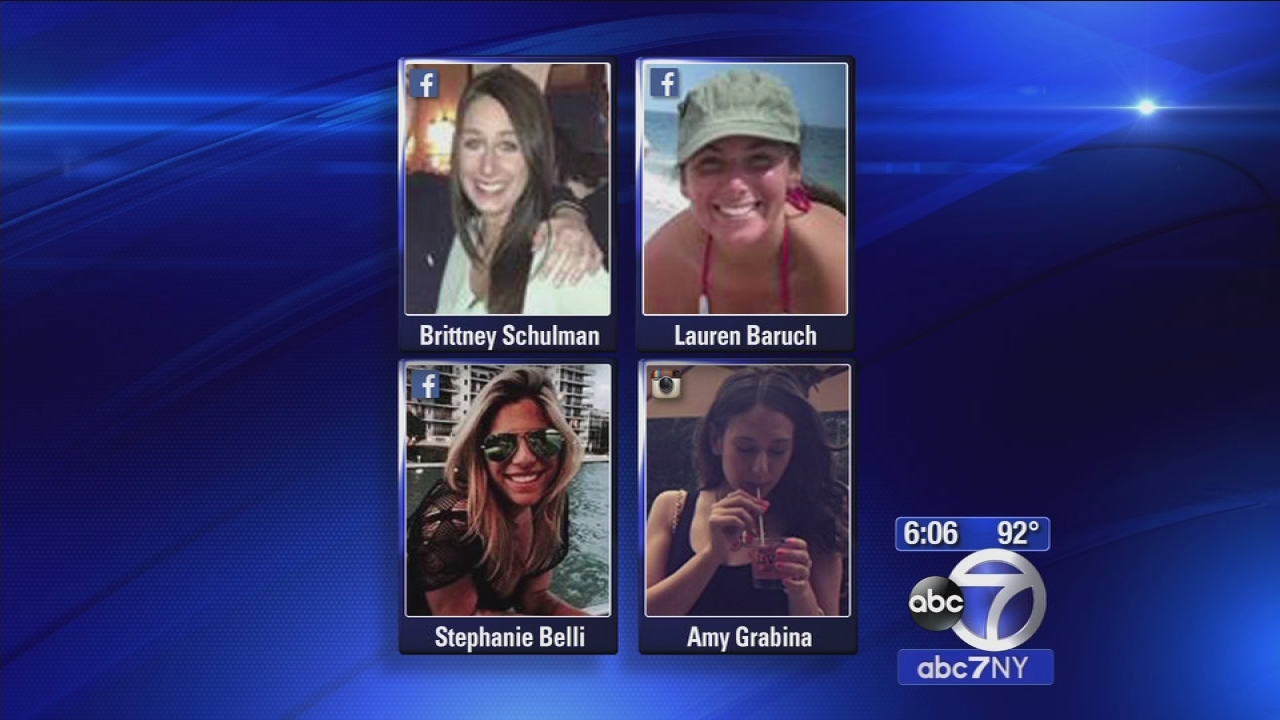 Four women in the limo survived, along with the drivers of both vehicles.
The women were reportedly celebrating a birthday and visited a nearby winery on Long Island's North Fork. They had hired the limousine for their wine-tasting trip to avoid the risks of drinking and driving.
The driver of the pickup truck, 55-year-old Steven Romeo of Southold, was arrested and charged with driving while intoxicated. Police said
he tried to leave the scene of the crash
.
The driver of the limo has told investigators that he didn't see the truck when he tried to make the U-turn, but prosecutors said Monday that an eyewitness saw the limo turn directly into the path of the oncoming pickup.
The investigation is continuing.
RELATED STORIES
*
Police: Driver of pickup truck tried to leave scene of limo crash
*
The Investigators: Stretch limos fall through regulatory cracks
*
Community mourns victims of limo crash, pray for survivors' recovery
*
Funeral mass Thursday for limo crash victim Brittney Schulman
*
Funeral service held for Amy Grabina
*
Limo crash victim Lauren Baruch mourned by family, friends
*
Photos: Long Island limo crash